What is binder jetting 3D printing technology?
voxeljet binder jetting 3D printer manufacturers have been supporting customers with innovative 3D printing solutions for over 20 years. Binder jetting printing is an additive manufacturing technology that uses the selective application of binding fluids to bond powdered materials in layers. In simplistic terms, the technology is similar to a classic inkjet printer. Initially developed for the metal casting industry, today the applications of voxeljet's binder jetting printing processes extend far beyond that.
Instead of applying ink to a sheet of paper to create a two-dimensional drawing, binder jetting 3D printing processes work in a three-dimensional powder-bed approach by selectively and precisely bonding individual layers of powder together to create a three-dimensional product.
The binder jetting process
As with most additive manufacturing processes, binder jetting is also based on digital CAD data sets. These are "sliced" by the print software into extremely thin layers. Two key components then work together in the printing system: the recoater and the print head. The recoater applies a micrometer-thin layer of powder material to be printed onto a building platform.
The print head then passes over the platform and selectively applies a binder to those areas of the building platform where the component is to be printed according to the sliced data set. The platform is then lowered by exactly one layer thickness and the recoater applies a new layer of powder, which is again selectively bonded by the print head.
These process steps are repeated until the component is completely printed within the powder bed. The component can then be unpacked from the box and cleaned of excess, non-bonded material.
How can voxeljet binder jetting technology can help you technically and economically?
Almost any powder material can be bonded with a complementary binder - whether sand, ceramic or plastic.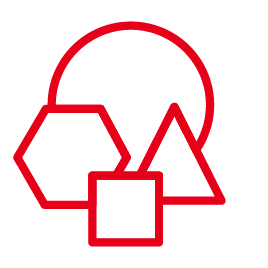 Due to layered-based printing, even the most complex part geometries can be realized. The powder bed has a stabilizing effect so that no support structures are necessary.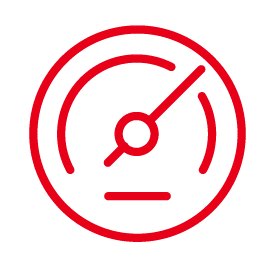 Thanks to the possibility of using industrial printing modules, binder jetting printing machines can achieve very high printing speeds.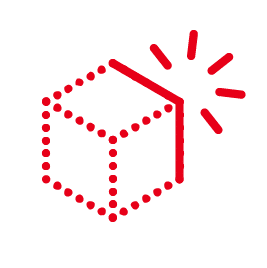 Piezoelectric print heads are characterized by outstanding precision and edge sharpness.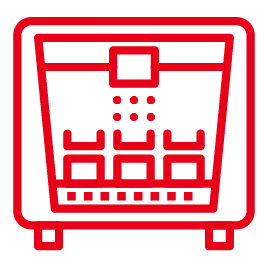 Processes can be easily scaled to larger output margins by enlarging the print heads.
Due to the high material variety, the material sets of the binder jetting 3D printer can be adapted to existing production environments in order to integrate them into existing value chains.
Binder jetting 3D printing done for you
---
From consulting to planning, voxeljet binder jetting additive manufacturing experts assist and provide 3D print on demand services for your production processes.
Get in touch
voxeljet is one of the pioneers of the first hour when it comes to establishing 3D production processes in professional or industrial environments. Whether you want to produce design models, functional models, or cores and molds for investment or sand casting, voxeljet can cater to your production requirements. With binder jetting materials that include plastic, ceramics and sand – our powder printing was specially developed for industrial use and is among the best the market has to offer worldwide, especially when volume, efficiency and speed in production are important. Furthermore, our 3D printer supports a wide range of material combinations for even greater flexibility.
Process
Our processes are furan resin based (FDB or ODB), phenolic resin based (PDB) or water glass based (IOB) and are ideal for the high quality requirements of the foundry industry.
Sand types
In addition to classic quartz sand, we offer cerabeads and chrome ore with different grain sizes.
Post-processing
The finishing is done by epoxy resin infiltration or sealing.
Processes
Our processes PolyPor B and PolyPor C are optimal for the additive manufacturing of plastic components.
Materials
Our plastics processes can be used to print standard polymethyl methacryate (PMMA).
Post-processing
The finishing is done by epoxy resin infiltration, cold or hot wax infiltration.
Processes
Our ceramic processes are phenolic resin-based processes (PDB) and water based (CDB) are optimal for the production of complex and filigree cores or molds.
Materials
With our ceramic processes, silicate (SiC) and oxide (AIO2, TiO2, ZrO2) based ceramics can be printed.
Post-processing
Post-processing can be done by drying or impregnation with subsequent sintering in an oven.
Alloys
With maximum metallurgical and casting know-how. In well-established processes, voxeljet realises projects quickly, economically and in accordance with German quality standards with experienced network partners from the foundry industry. In aluminium, magnesium, steel, iron, titanium and bronze.
Our binder jetting 3D printer lineup
voxeljet offers professional and industrial binder jetting 3D printers in every scale and for nearly every application. Starting with 3D printers for the production of one-offs, design models, prototypes, functional components, and small series. From binder jetting 3D printing machines for the start of highly flexible series production of complex components and molds to fully automated 3D production systems for seamless integration into highly automated production lines and control systems. Designed for the perfect synthesis of flexibility and efficiency in the Industry 4.0 environment. Our printers are designed for building volumes ranging from 300 x 200 x 150mm³ up to 4 x 2 x 1m³ and print volumes of up to 111 liters per hour.
VX200
The most compact binder jetting 3D printer in the voxeljet series offers the highest level of efficiency and flexibility in material development and prototype construction. The machine is multifunctional and is capable of processing plastics and sands.
Mehr erfahren
VX1000
The VX1000 is the all-rounder for binder jetting 3D production. With its construction volume of 1000 x 600 x 500 mm it can process plastics, sand and ceramics. From medium-sized molds and cores for metal casting, to investment casting patterns and ceramic components.
Mehr erfahren
VX2000
The VX2000 is an extremely powerful, robust binder jet 3d printer for industrial applications. With a 2,000-liter job box, it is one of the world's most productive 3D printing systems. The VX2000 compatible with many sands and all furan and phenolic resin binders from voxeljet.
Mehr erfahren
VX4000
The VX4000 is the world's largest binder jetting 3D printer for sand molds, with a continuous footprint of 4 x 2 x 1 meters. The system provides and ensures consistent build times with a patented layering process and impressive precision and party quality.
Mehr erfahren
VX1300 X
The VX1300 X is the pioneer for additive mass production on an industrial scale. The integration into IoT production environments and perfectly adapted to automated post-processing, it redefines the optimization options in the value chain.
Mehr erfahren
Why choose voxeljet binder jetting 3D printer manufacturers?
Binder jetting holds various advantages over other, traditional printing methods such as injection molding, or other additive manufacturing technologies such as selective laser sintering.
Through the utilization of industrial print heads, binder jetting can trump in terms of scalability, speed and material selection. Layer-based technology offers the highest range of printable materials. In fact, almost every powder can be 3D printed, as long as appropriate binding fluids are available. Print heads consisting of several modules can be enlarged by adding further modules to print on large area building platforms, and thus increase the productivity and output volume of the technology many times over. Additionally, post-processing workflows can be slack lined, as no support structures are needed since the powder bed itself works as a support to secure the accuracy of the printing process during production.
Industrial 3D Printing Systems
Our portfolio of industrial 3D printer ranges from compact systems for research to additive mass production.
Learn more