Complex shapes and models - 3D printing foundry patterns
Metal casting has been around for thousands of years. Without it, today's world would look very different. Whether it's a car, an airplane, or a ship –castings are necessary. But even such a traditional industry can experience innovation through modern technologies. In the past, casting molds were mostly made by hand, but now the industry has a variety of innovative technologies at its disposal. One of the latest and most promising: 3D printing for foundries.
Today, 3D foundry printing, for example with sand molds and models is already demonstrating in impressive ways, that it is the key technology of the 21st Century. While models and tools are milled from blocks in classic metal casting, a 3D printer produces them at the push of a button. Without geometric restrictions, without regard to undercuts and cost-efficiently from batch size one. 3D printing processes in the foundry make it possible to produce things exactly as they are needed and – more importantly – as they are intended.
The hybrid additive manufacturing process secures competitive advantages for the foundry industry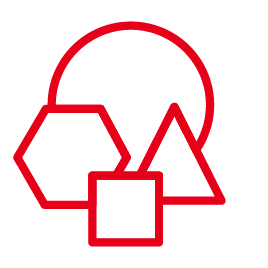 Additive production processes eliminate the need for tooling or molds and reduce component manufacturing times by up to 75%. With the 3D printing process for foundries, they can be produced in a single compact production step. Sand molds and cores or investment casting patterns can be produced in just a few hours. This means time savings of several weeks.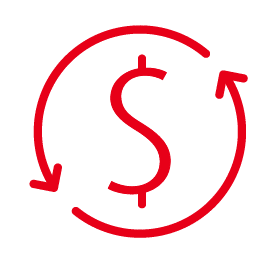 Complex geometries and ever more varied and smaller batch sizes. Wherever conventional processes reach their economic limits due to cost-intensive mold construction or changeover times, 3D printing of foundry patterns offer essential economic advantages. Produced completely digitally and without tools, undercuts or draft angles lose their significance in the calculation and can be produced in a cost-optimized manner.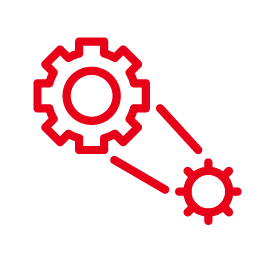 voxeljet has the world's largest and most powerful foundry 3D printing systems for large components or large runs of small components. This allows us to eliminate existing limitations of conventional 3D printing systems and processes. The use of foundry-standard materials such as sand and complementary binders ensures optimal casting results through seamless integration into classic production processes.
By using voxeljet's binder jetting technology, we can significantly reduce the delivery time of molds and cores for our customers. In addition, we achieve new bests in terms of the size and weight of the parts we cast.
TEI, USA relies on voxeljet Hybrid Manufacturing
Foundry 3D Printing for Sand Casting
Among the many types of metal casting, sand casting is one of the oldest. In the classic process, models of the desired component or tools and molds are milled from blocks and then cast in sand. Cores are used for cavities, and the hot slurry is filled into the mold via gating systems and risers. After cooling, the final component is available. The production of such patterns and molds can take several weeks and is one of the highest cost drivers in the production of castings.
In 3D printing for foundry patterns, the molds are printed directly, layer by layer, in a bed of sand, hence the name sand casting. Classic quartz sands are used, and furan or phenolic resins and inorganic binders serve as binders. The layered structure means that there are no longer any design limitations. Undercuts can be easily implemented. Geometric adjustments such as gas lines can be used to optimize the molds for ideal thermal control. Subsequently, the 3D-printed molds can be handled like classic molds and integrated into existing production lines.
For complex cavities, 3D printing for foundry patterns can be designed and combined with conventional molds. Various special sands are also available for this purpose to withstand the thermal stresses of high-temperature alloys.
In this webinar we will deep dive into our 3D printing solutions for metal casting. Learn all about our material, pricing and lead time options.
Watch Recording
3D printing for investment casting
Unlike sand casting, the additive manufacturing of investment casting models does not involve printing negative molds, but positive models. The plastic polymethyl methacrylate is used for their production – an ultra-fine powder with which even minimal wall thicknesses and details can be precisely reproduced.
In investment casting, the 3D-printed models are treated like conventional wax patterns. First, they are coated with a ceramic slag and burned out in an autoclave. Once the ceramic hardens, the printed model burns out without leaving any residue. A hollow ceramic mold remains into which the molten metal can be poured. Seamlessly integrable into existing process chains and without costly post-processing, 3D-printed investment casting models offer foundries a cost-effective solution for highly complex components and rapid prototyping or small and medium-sized series production.
In this webinar, learn how technically demanding industries such as aerospace, automotive, pumps and artists benefit from 3D printed PMMA parts.
Learn More
More Case Studies for Metal Casting
Would you like to learn more about us and 3D printing? Click here for the entire voxeljet solution portfolio.
Learn More