The perfect fit - 3D printers for shoe making
The individualization of products is one of the main advantages offered by additive manufacturing. This is particularly useful in the 3D printing of footwear, shoe soles and shoe insoles. The sports industry is characterized by innovation and fast pace. Beyond footwear, most types of equipment there can also be 3D printed. For end customers, this means individualization with the highest precision.
With modern scanning technology, walking and load profiles can be captured and converted into a digital model. This data can be conveniently fed into a 3D printer, which then 3D prints a shoe sole perfectly adapted to the customer's individual profile. The possibilities are almost limitless: whether for performance enhancement for increased comfort or as a fashionable design element. Thanks to tool-free production, individualized 3D printing of shoes becomes cost-effective. For prototypes and also for series production.
Advantages of 3D printing in shoe manufacturing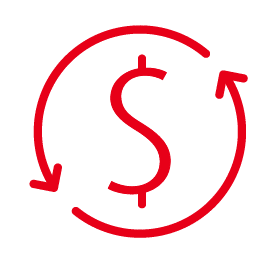 voxeljet High Speed Sintering (HSS) is similar to laser sintering - only without the laser. It combines its advantages with higher production speed, material variety and optimal surface quality. It is the first system to combine the greyscale and dithering processes with unique options for partially influencing the material properties in lattice structures and solid material.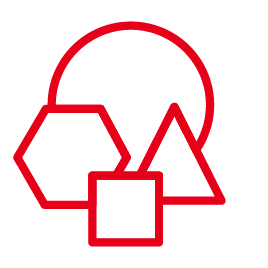 With the voxeljet High Speed Sintering (HSS) process, you can open up completely new markets. Physically unique products and applications are possiblewith a previously unattainable degree of individualization. Resource-efficiently produced, e.g. in lattice structures with partially optimized mechanical properties. Economically manufactured 3D shoes can even be produced in the smallest batch sizes.
voxeljet HSS 3D printing systems for functional models cover an enormous range of applications. As a perfectly integrated tool in materials research and product development. Scalable for the fast and economical implementation of highly individualized products up to medium series production. Already today, a wide variety of polymers such as PA12, PP, TPU, PEBA and EVA can be processed.
The great advantage of 3D printing lies on the one hand in on-demand manufacturing and on the other hand in the 1-to-1 transfer of the digital model into a real object.
Shun Ping Pek,Shoe designer
3D shoe printing for performance enhancement
Every person has their own load and running profile. Especially in competitive sports, the right footwear can be the decisive factor in being able to run longer, faster, or better than others.
While sporting goods manufacturers used to control the properties of sports shoes via the material of the shoe sole, 3D shoe printing machines open up entirely new possibilities. At the same time, the material properties are by no means relegated to the background. They still predominantly determine cushioning, durability, and energy recovery during their use. But additive manufacturing makes it possible to improve these properties even further by means of geometric adjustments. Lattice structures are the crucial keyword for 3D-printed shoe soles.
Where the loads are higher, for example at the heel or ball of the foot, the sole can be reinforced via thicker grid structures. Stress-free zones such as the outer edge of the foot, on the other hand, can be supported by lighter structures. This also saves material at the same time. In this way, 3D printing can adapt the shoes perfectly to the athlete and optimize them for high-performance sports.
Use Case
Workshop: Poylmer 3D-Druck
---
In this workshop we will present our HSS technology in detail: From open source conception to scaling and production possibilities.
Watch Recording
3D printable shoes for extraordinary design
Performance enhancement or individualization is not always the focus of footwear. Sometimes it's just about creating something extraordinary, futuristic, or unique.
If the focus is on aesthetics, 3D shoe and sole printing opens up completely new possibilities for fashion and shoe designers. Detached from geometric restrictions, the most spectacular 3D designs of shoes or soles can be digitally designed and quickly transformed into a real product. In addition, additive manufacturing also offers the possibility to combine function and design or to 3D print a shoe as a whole, without seams or gluing.
Use Case
The right material for 3D shoe printing
In practice, shoe soles are made from a variety of materials: rubber, caoutchouc, wood or leather. 3D printing of shoe soles focuses in particular on polymers and elastomers. Thermoplastic polyurethane (TPU) is one of the most common materials. It is characterized by a rubber-like elasticity, is tear and abrasion resistant and can be processed additively. Other materials used in the footwear industry, such as PEBA or EVA, have already been successfully 3D printed in initial tests.
Combined with the geometric freedom of additive manufacturing, 3D printing of shoes, shoe soles and shoe insoles looks set for a promising future. Many materials are still unexplored and untested, and 3D printing in the footwear industry will continue to evolve. Here, the open-source concept within voxeljet's High Speed Sintering technology offers the ideal framework to perfectly match material and 3D printing.
In this white paper, we will show you the entire workflow and the special features to look out for during material qualification.
Learn More
Partner from the chemical industry
The interaction between high-performance materials and the flexibility of the voxeljet 3D polymer High Speed Sintering (HSS) process is the decisive factor for optimum physical component properties, maximum precision, and excellent surface quality. Together with our partners from the chemical industry, we are continuously working on expanding the range of available materials to include new polymer materials.
Would you like to learn more about us and 3D printing? Click here for the entire voxeljet solution portfolio.
Learn More