Industrial
3D printing in
a compact format
Highest performance in additive manufacturing with minimal production space. The VX500 3D printing system, which is widely used in the industry, makes it easy to produce prototypes and small batches quickly and easily. This is done with high-precision reproduction of filigree details and consistent component quality. It is ideal for accelerating the "time-to-market" in product development or the economical ad hoc production of spare parts and components in small series.
Despite its compact size, the VX500 is an extremely powerful and productive 3D printing system with excellent detail resolution. Equipped with the genes of its big brothers, the VX500 is predestined for the rapid production of the most complex industrial mold designs. High-performance print head modules and machine components ensure filigree print resolution, consistently sharp details and part quality, even during peak periods of high machine utilization.
Compatible with all common voxeljet binder and material systems, the VX500 can be operated with sand, PMMA or ceramic. By using materials typically found in foundries, the printed components can be seamlessly integrated into existing production processes.
The VX500 achieves particularly fast build-up rates, especially in the Z axis. Constant layer times, industrial printheads and a medium sized design area enable the VX500 to achieve particularly fast vertical build rates. Up to 20 mm per hour, this makes it the fastest 3D printing machine in the voxeljet prototyping series. It is ideal for the rapid production of various design iterations or inspection and test specimens.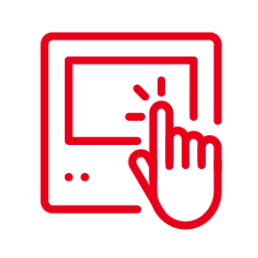 Smart to use
The VX500 can do a lot - but its operation remains simple thanks to a well-thought-out ergonomic concept.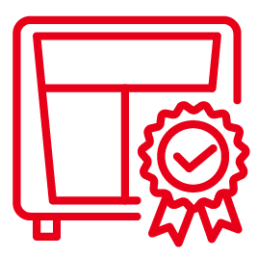 Compact
Depending on the choice of materials, the VX500 can be installed in smaller production areas or research laboratories without peripheral equipment.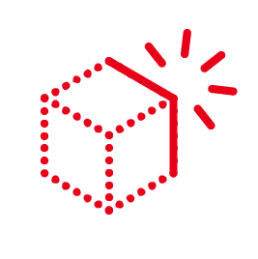 Precise in detail
With a resolution of up to 600 dpi, depending on material configuration, the VX500 prints even the finest details with impressive precision.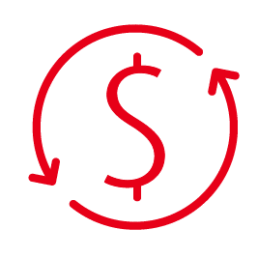 Cost-efficient
No tools or mold models are required for 3D printing. This is particularly beneficial to the efficiency of the supply chain.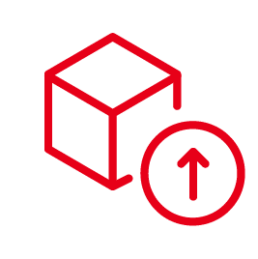 Flexibility
Today a prototype and tomorrow a small series - at the push of a button the VX500 adapts to your production needs.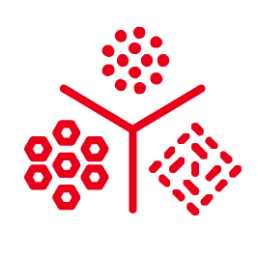 Material diversity
Whether sand, plastic or ceramic. The VX500 can process all standard voxeljet material systems effectively and efficiently.
Applications of the VX500
With a footprint of 500 x 400 x 300 mm, the VX500 is ideal for 3D printing of small to medium-sized components from one-offs to small batches.
From hand model to casting mold: The VX500 accompanies you in every phase of development. With quickly available components for design, ergonomics or technical function evaluation. Extremely fast and precise in detail.
Not storing, but producing. Spare parts warehouses are capital tied up in the long term. With the VX500 you produce spare parts at a moments notice. Centrally or decentrally - as single items or in small series and in the highest quality.
The VX500 is very fast. Equipped with an inkjet print head, integrated material handling and interchangeable containers, it also masters the production of small series effortlessly. This is an economically viable option, especially in high-volume production areas where mold making is the main cost driver.
The VX500 is suitable for:
Flexibility in production
Faster, richer in variants – without high upfront costs. Binder Jetting 3D printing offers the industry decisive competitive advantages in all areas where speed and flexibility are required.
Time to market – Reduced development and production times in design and function enable you to bring your products to market much faster.
Geometric freedom – additive production removes the manufacturing limitations of conventional processes. Printable is what is constructively conceivable. For products that are lighter and more efficient or simply want to go beyond the limits of what is currently possible.
Scaling – If larger components or higher quantities are required, you can easily move production within the voxeljet VX series to other, larger systems in the voxeljet VX series.
The Binder Jetting printing process
Binder Jetting is a 3D printing process in which powder material applied in thin layers is selectively bonded to a binder.
In the Binder Jetting process, the system software breaks down the shape defined in the CAD data into thousands of thin layers that make up the mold. Even complex bionic internal structures or products linked together without contact can be produced in this process.
The recoater applies thin hair layers of powder material on the building platform, which are then selectively bonded by the print head. These steps are repeated until the product is built up. In practice, several products are usually produced in a single job box to make the best possible use of these.
After the printing process, the printed components are freed from unglued material and prepared for further processing. voxeljet materials are resource-friendly and unglued powder residue can be fed back into the production process.
The voxeljet VX500 PPC process is reliable, versatile and enables our customers to explore more complex casting geometries while reducing manufacturing lead times. We recommend the system to any company that gives priority to innovation and does not accept the status quo.
Vaal University of Technology (VUT)
Equipped with the genes of its big brothers, the VX500 is predestined for the rapid realization of the most complex industrial mold designs. And all this with high-precision reproduction of filigree details and consistent component quality. Optimal for accelerating time-to-market in product development or the economical ad hoc production of spare parts and components in small series.
Process:
voxeljet Binder Jetting Process
Resolution:
Up to 600 dpi
Output:
Up to 7 litres per hour

Jobbox dimensions:
Height 500 mm, Length 400 mm, Width 300 mm
Process
Our processes are furan resin based (ODB) and phenolic resin based (PDB) and are ideal for the high quality requirements of the foundry industry.
Sand types
We offer Cerabeads in addition to classical quartz sand with different grain sizes.
Post-processing
The finishing is done by epoxy resin infiltration or sealing. As far as the parts are not used for the casting process.
Processes
Our PolyPor B or PolyPor C processes are optimal for the additive production of plastic components.
Materials
Standard polymethylmethacryate can be printed with our plastics processes.
Post-processing
The finishing is done by epoxy resin infiltration, cold or hot wax infiltration or can be colored and blasted as required.
Processes
Our ceramic processes are phenolic resin-based processes (PDB) and water based (CDB) are optimal for the production of complex and filigree cores or molds.
Materials
With our ceramic processes, silicate (SiC) and oxide (AIO2, TiO2, ZrO2) based ceramics can be printed.
Our voxeljet team is available to answer any specific questions about the innovative uses of 3D printing in your production, maintaining machines autonomously or qualify new materials.  Optimizing production with additive manufacturing technologies is a first priority at voxeljet.
Material Certification Lab
The interaction between material and machine is our passion. We are ready to break new ground with you and help you test new or specific materials on 3D printing machines and qualify them for additive manufacturing.
Our technicians ensure that your printers are available around the clock and work efficiently. Our telephone service is also available to help you with spontaneous problems.
voxeljet is at your side with sales and services worldwide. Together with our partners we are present in 26 countries in America, Asia, Africa, the Middle East and Europe. We also have production centers on three continents.
Want to learn more about us and 3D printing? Click here for the entire voxeljet solution portfolio.
Learn more