Industrial
3D printing for
sand molds
The VX4000 is the largest 3D printing system for sand molds in the world, with a contiguous footprint of 4 x 2 x 1 meters. The VX4000 is unrivaled in terms of build volume. Unlike the smaller 3D printing systems from voxeljet, the VX4000 uses an innovative and patented layer construction process that ensures consistent shift times, maximum precision and component quality, even for high-volume production orders and smaller component series.
In terms of flexibility and reproducibility the VX4000 is in a class of its own. If large-format special shapes or smaller parts in series quality are required, the VX4000 offers both the installation space and the precision and speed to produce them efficiently and cost-effectively. With a bidirectional print head technology, the VX4000 is able to print the entire construction field of 4 meters length and 2 meters width in only two passes.
By using foundry-standard materials, 3D-printed forms can be seamlessly integrated into existing value chains. The VX4000 uses furan resin optimized for 3D printing and standardized quartz sand/silica. The print head works with a resolution of up to 200 dpi and can therefore reproduce even the most complex component geometries precisely and to an extremely small margin. Ideal for supplementing existing production or for cushioning volatile production peaks.
As a robust 3D printer, the VX4000 is ideally suited for demanding, industrial applications in a multi-shift operation. The VX4000 is capable of processing enormous volumes, thanks to an innovative and adapted printing process, the weight of the operating resources is not transferred to the sensitive machine components.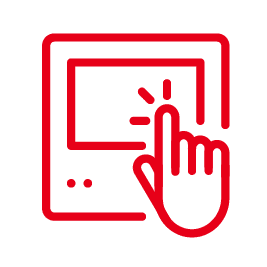 The VX4000 can do many things. The operation remains simple due to a well thought-out ergonomic concept across the entire voxeljet VX series.
The use of foundry-standard materials allows the moulds, parts and models to be processed quickly.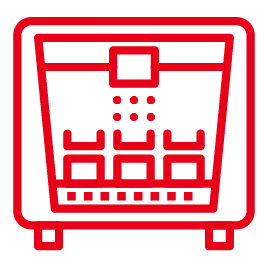 The VX4000 is one of the most economical and productive 3D printing systems in the with a print volume of 139 l/h.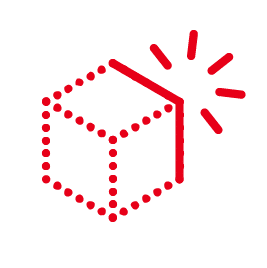 With a resolution of up to 200 dpi, the VX4000 can image even the finest details in the highest precision, even with large-format components up to 4 m long.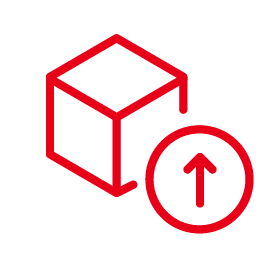 The VX4000 prints large forms in small numbers or small forms in very large numbers.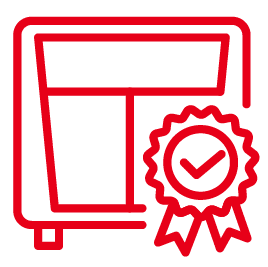 Continuous operation ready
As a robust 3D printing system, it proves its reliability day after day in continuous operation in industrial multi-shift operation.
With a building space of 4,000 x 2,000 x 1,000 mm, the VX4000 is ideal for 3D printing of large-format individual molds or a variety of small batch components.
Tooling costs are becoming a decisive cost driver, especially for castings that can weigh several tons. The VX4000 offers an efficient and cost effective solution for the industry in specific cases. The VX4000 produces sand molds and cores quickly and without tools due to the use of standard foundry materials, molds are ready for casting in the shortest possible time.
The VX4000 you can print molds and parts in series quality on demand 3D. This is a sensible and cost-effective alternative to conventional production, especially for small or medium batch sizes.
You can also use the VX4000 to strengthen the implemented production. For example, to quickly or in the flexible production of component variants in smaller quantities.
The VX4000 is suitable for:
Flexible in the production
Faster, more variants – without high costs upfront. Binder Jetting 3D printing offers the industry decisive competitive advantages in all areas where speed and flexibility are required.
Time to market – Reduced development and production times in design and function bring your products to market much faster.
Geometric independence – additive production removes the manufacturing limitations of conventional processes. Printable is what is constructively conceivable. For products that are lighter, more efficient or simply go beyond the limits of what is currently possible.
Scaling – If larger components or higher quantities are required, you can easily transfer production within the voxeljet VX series to other, smaller or larger voxeljet VX series systems.
The Binder Jetting printing process
The binder jetting is a 3D pinting process in which powder material applied in thin layers is selectively bonded to a binder.
In the Binder Jetting process, the system software breaks down the shape defined in the CAD data into thousands of thin layers that make up the mold. Even complex bionic internal structures or products linked together without contact can be produced in this process.
The coater applies thin hair layers of powder material on the building platform, that will be selectively bonded by the print head. These steps are repeated until the product is built up and ready. In practice, several products are usually produced in a single job box to make the best possible use of the build space.
After the printing process, the printed components can be separated from unglued material and prepared for further processing. voxeljet materials are resource-friendly and unglued powder residues can be fed back into the production cycle, depending on the material system.
We want to offer our customers a complete solution and position ourselves as a supplier of high-quality, ready-to-install components in record time. With the VX4000 from voxeljet we are able to drastically increase the flexibility of our production. This means we can react quickly to even the most complex projects. This is because 3D printing gives us a unique competitive advantage, especially when it comes to expanding our business areas.
K. E. Shanavaz, CEOPeekay Steel Casting (P) LTD.
Peekay Steel Casting (P) Ltd.
With a bidirectional print head technology, the VX4000 is able to print the entire construction field of 4 meters long and 2 meters wide in only two passes. While the print head is still printing on the job site, the 3D printing system begins applying the next layer of sand.
Process:
voxeljet Binder Jetting Process

Resolution:
Up to 200 dpi

Output:
139 liters per hour

Jobbox size:
Height 1.000 mm, Length 4.000 mm, Width 2.000 mm

Process
Our process is furan resin based (ODB) and is ideal for the high quality requirements of the foundry industry.
Sand types
We offer classical quartz sand with different grain sizes.
Post-processing
The finishing is done by epoxy resin infiltration or sealing. As long as the parts are not used for the casting process.
Do you have specific questions about the innovative uses of 3D printing in your production? Do you want to maintain machines autonomously or qualify new materials? Your questions on how to optimize production with additive manufacturing technologies are priority for voxeljet.
You are interested in our industrial 3D printer VX4000 or in the 3D printing services
Get in touch
Would you like to learn more about voxeljet and 3D printing? Click here for the entire voxeljet solution portfolio.
Learn more