3D printing in the
automotive industry

Additive Manufacturing for Automotive. Fit for fast innovation cycles.
State of the art, applications and future prospects for additive manufacturing in automotive engineering
When it comes to implementing new technologies, the automotive industry always takes a pioneering role. Be it assembly line work, the use of industrial robots or 3D printing of car parts. While the first two primarily pay off in factors such as precision and efficiency in the assembly of cars, additive manufacturing contributes in particular to increased flexibility, agility and resource efficiency of modern production lines.
Although there is not yet a whole car from the 3D printer, many car parts are already being manufactured additively today. This is because, along with customer needs and stricter environmental regulations with regard to sustainability, alternative powertrains and individualization, the demands on the automotive industry to meet these are also growing.
On the one hand, this requires a technology with which prototypes can be produced quickly and product development cycles can be shortened. On the other hand, complex components must be produced economically in batch sizes. 3D printing for cars is the solution.
Benefits of 3D printing for the automotive industry - time, cost, weight. Car parts from the 3D printer pave the way for tomorrow's mobility.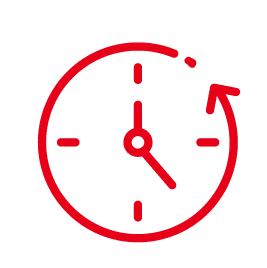 Time
By eliminating the need for tool or mold making, additive production processes shorten the manufacturing times of components by up to 75%. This is true for product development in model and prototype construction as well as in the production of small and medium-sized series or in the manufacture of complex or variant-rich components.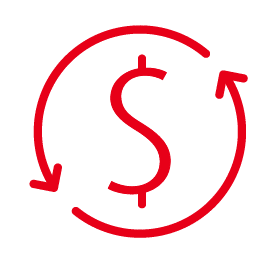 Costs
Complex geometries, structures and surfaces and precisely fitting components. Wherever conventional processes reach their economic limits due to cost-intensive mold making, additive 3D production processes offer essential economic advantages. Both for individual parts and for series components.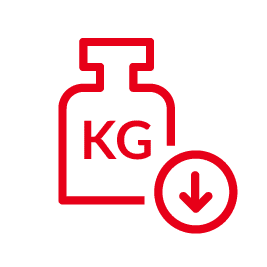 Weight
3D printing in car manufacturing enables geometric freedom. This means that even the most complex lightweight designs and topologically optimized or generatively designed components can be implemented with ease. Vehicles become lighter, fuel consumption is reduced, and design options become more diverse.
Thanks to this printing system as well as the complete post-processing "in-house" up to quality assurance, we were able to achieve time savings of up to 60% in the production of complex and high-quality sand casting molds.
Jochen Hülsmann, Managing DirectorLütgemeier GmbH
voxeljet 3D printing supports innovative vehicle technology
3D printing for the engine and powertrain
The advantages of 3D printing are particularly evident in the additive manufacturing of engine parts. Thanks to the layer-based production process, engineers are no longer bound by the limits of conventional manufacturing.
"Design for Manufacturing", i.e. the design of a component for producibility in high volumes, is being replaced by "Design for Functionality", i.e. optimization for functionality. Here, functional design is both a process and a result – the goal is to perfectly adapt a component to its requirements and tasks. For example, 3D printing can be used to optimize an engine and its multitude of components in such a way that consumption is reduced, performance and efficiency are increased, materials are saved and the weight of the vehicle is reduced.
Use Case
Motor optimization using 3D printing
Additive manufacturing from voxeljet enables Lütgemeier, a vehicle technician, to create complex molds for metal casting.
Learn More
Electric motor housing from 3D printer
Electric motor housing from industrial 3D printer enables foundries to produce electric car motor components.
Learn More
3D printing for the vehicle chassis and structural components
While many technologies and users focus on engine components, trim or structural elements usually still receive little attention. But 3D printing also offers potential applications outside the engine compartment. Here, voxeljet's binder jetting technology, which is geared towards large-format applications, opens new doors in particular.
Using large-format 3D sand printing, entire molds and cores for body elements or structural components can be additively manufactured and subsequently cast. Whether underbodies, suspension beams or bumpers, the possibilities for 3D printing car parts are as diverse as they are demanding. Here, too, lightweight construction and functional optimization are the decisive factors that will pave the way for a new generation of cars.
3D printing for the car interior
Sand and metal are rarely found in car interiors or are not visible to the naked eye. Instead, plastics are used for the production of trim elements such as dashboards or control elements. These can also be processed additively, for example using the high-speed sintering process. Here, 3D printing offers the automotive industry not only economic but also image-oriented advantages in the form of customizable production.
Elements of the operator ergonomics (steering wheels, knobs, switches or buttons) or even the seat ergonomics can be individually adapted to the wishes or needs of the customer, 3D printed and installed. Due to the continuous further development of the technology, additive manufacturing is also moving for such application purposes from a technology primarily used in prototype construction to an economical production process for variant-rich series production.
Our customers are leaders in the world of automotive manufacturing and use voxeljet technology to develop next-generation manufacturing solutions.
More case studies in the automotive industry
Would you like to learn more about us and 3D printing? Click here for the entire voxeljet solution portfolio.
Learn More