Apprenticeship as mechatronics technician (m/f/x) 2024
Apprenticeship as mechatronics technician (m/f/x) 2024
Are you looking for an exciting apprenticeship with future potential? Do you want to help ensure that machines and systems run smoothly? Are you interested in the construction, adjustment, commissioning and maintenance of machines? Are you also interested in areas such as manufacturing processes, production technology, joining, measuring and testing? Then you've come to the right place!
voxeljet AG is a globally active high-tech company and one of the renowned manufacturers of industrial 3D printing systems. At the same time, it operates one of the largest service centers in Europe for the "on-demand production" of molds and models for metal casting. Our customers include international automotive manufacturers, leading mechanical engineering companies and renowned research institutes. voxeljet AG is headquartered in Friedberg near Augsburg, Germany, has subsidiaries in the USA, China and India and is listed on the American stock index NASDAQ.
Plan, set up and test electrical, pneumatic and hydraulic controls - we'll show you how it's done.
Programming mechatronic systems is not left to chance, but to you.
Setting up and commissioning machines and systems as well as carrying out functional and safety tests - with us you are in the thick of things instead of just being there.
Filing, screwing, drilling, turning, milling, electrical and control installations - you will learn everything a mechatronics technician has to know.
Installing and testing hardware and software components - because versatile training is important to us. Specialist departments - you can get involved there at any time.
You have successfully completed secondary school with a good grade point average.
You have good grades in math, physics, English and technical subjects.
You have an understanding of technology, spatial awareness and a talent for craftsmanship.
You are curious and willing to learn.
You are characterized by initiative and independence.
You are motivated, a team player and have good communication skills.
Apply now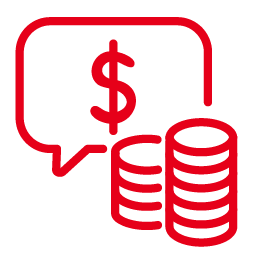 Payment
With us, a transparent remuneration system forms the basis for attractive and competitive compensation. In addition, we also subsidize your years of service.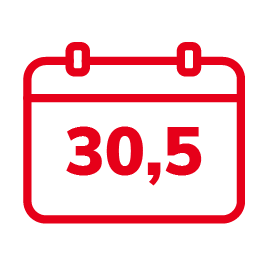 Vacation
We offer you 30.5 vacation days to recover and recharge your batteries. For special occasions (wedding, moving, etc.) you can also take special leave days.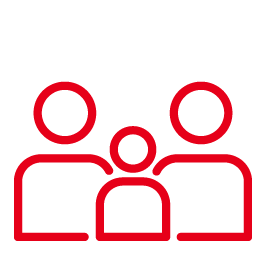 Family
You have a family or want to start one? We are at your side with birth assistance and a flexible arrangement of your parental leave within the legal framework.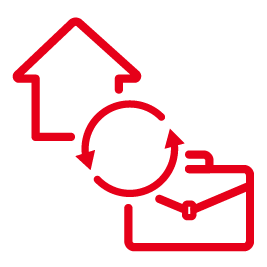 Work-Life-Balance
Wherever possible, we provide you with the technical equipment you need to work on the move or from home. With our flexible working time models and flexitime accounts, we find a solution for every life situation.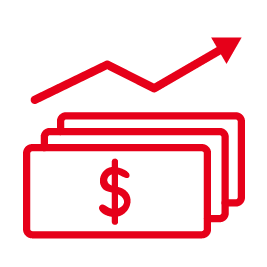 Capital forming benefits
We support you with various voluntary social benefits, such as a subsidy for the company pension scheme and capital-forming benefits.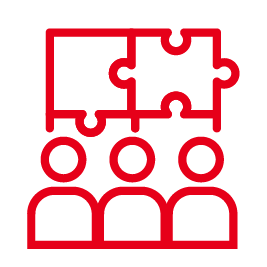 Corporate culture
From trainee to board member: we meet at eye level, "per Du", with flat hierarchies, support each other and stick together. Our great team spirit and a relaxed, but motivated and ambitious working atmosphere are unique.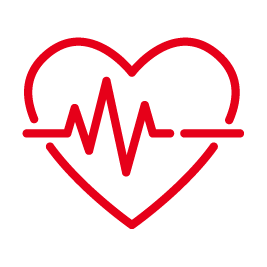 Health
Of course, we provide a fruit basket, but your health is also important to us. We ensure occupational safety through ergonomic work equipment, personal protective equipment, and occupational medical and acute preventive care.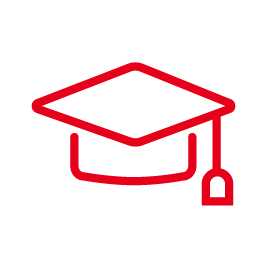 Further education
You never stop learning: with us you can develop freely and grow both professionally and personally. Of course, our internal experts are available to you, or we can support you with external training opportunities.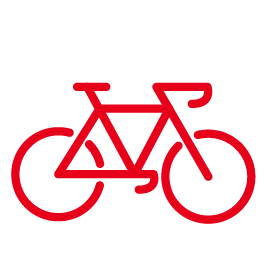 Mobility
Free parking is a given, but if you prefer two wheels, you can easily lease a JobRad from us to get from A to B quickly, healthily and flexibly.
Contact us if you have general career questions or would like to learn more about an advertised position.