Universal
3D Printing
for the Industry
The VX1000 is a robust and popular industrial 3D printing system. Our VX1000 can print medium-sized sand molds and cores for metal casting to investment casting patterns and high-performance ceramic components. The VX1000 can process all common voxeljet material systems, depending on the material configuration. The construction volume of 1000 x 600 x 500 mm, is ideally suited for the cost-effective production of prototypes as well as small and medium-sized series orders.
The latest solution technology for various applications. Depending on the equipment, the VX1000 allows the processing of furan or phenolic resin binders and is therefore compatible with various quartz sands and ceramic special sands and ceramics for mold and core production. When the production of investment casting models is required, the 3D printing system with the PMMA material set offers a suitable solution. The 3D-printed models behave like conventional wax patterns and can be seamlessly integrated into existing production chains, whether for flexible prototype construction or dynamic small-series production.
The VX1000 is a space saver. The building volume of 1000 x 600 x 500 mm of the VX1000 can be optimally utilized for optimized unit costs. The components are printed in a powder bed and they are automatically stabilized and fixed by unbound powder. The VX1000 can reliably produce even the most filigree component geometries with optimized reject rates.
Precision down to the finest detail. High-precision piezoelectric print heads and durable machine components work with the highest precision and quality even at peak loads. Thus, the VX1000 meets even the highest requirements in terms of dimensional accuracy and tolerance both in investment and sand casting and regardless of the geometric complexity of the component.
The use of foundry-standard materials enables the molds and models to be processed quickly.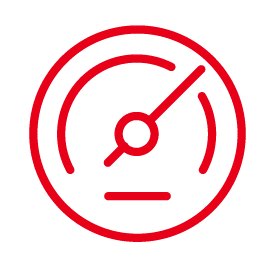 By using industrial print heads, the VX1000 achieves extremely fast build rates with fast availability of components at reduced unit costs.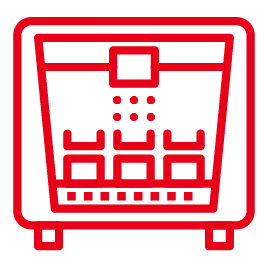 High-quality machine components and intelligent software ensure top quality in the printed components and a lastingly stable printing process.
The VX1000 can image the finest details in the highest precision with a resolution of up to 600 dpi, even for large-format components up to 1 m in length.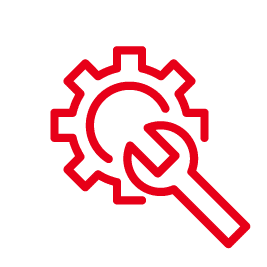 The VX1000 is designed efficient production in the industry. This powerfull 3D printing system proves its reliability day after day in continuous operation in industrial multi-shift operations.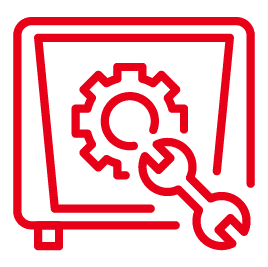 The VX1000 can be adapted easily to your individual requirements and your production environment.
With a footprint of 1,000 x 600 x 500 mm, the VX1000 is ideal for 3D printing of small and medium series even with large molds and components.
Large-format prototypes can be very expensive in tooling costs. The VX1000 accompanies you in every phase of development. Components for design, ergonomics or technical function evaluation are available quickly. Extremely economical - fast and precise in detail.
Special orders or individual series are often associated with high tool costs. With the VX1000, you can print molds and components without tools and on-demand 3D. This is a sensible and cost-efficient alternative, especially for small series.
Whether as an own series or to strengthen the implemented production. Thanks to the high volume of the job box and the high printing speed, the VX1000 can also handle medium-sized series jobs with ease and in top quality. This applies in particular to components or component groups that can be arranged several times in the Job box of the VX1000. This capability has also proven itself in practice as a flexible element to accompany conventional production lines. For example, for quickly cushioning volatile production peaks or in the flexible production of component variants in smaller quantities.
The VX1000 is suitable for:
Flexibility in production
Faster, more variants – without high upfront costs. Binder Jetting 3D printing offers the industry a competitive edge in all areas where speed and flexibility are required.
Time to market – Reduced development and production times in design and function enable you to bring your products to market much faster.
Geometric freedom – additive production removes the manufacturing limitations of conventional processes. Printable is what is constructively conceivable. For products that are lighter, more efficient or simply go beyond the limits of what is currently possible.
Scaling – If larger components or higher quantities are required, you can easily transfer production within the voxeljet VX series to other, smaller or larger systems in the voxeljet VX series.
The Binder Jetting printing process
Binder Jetting is a 3D printing process in which powder material applied in thin layers is selectively bonded to a binder.
In the Binder Jetting process, the system software breaks down the shape defined in the CAD data into thousands of thin layers that make up the mold. Even complex bionic internal structures or products linked together without contact can be produced in this process.
The coater applies thin layers of powder material on the building platform, which are then selectively bonded by the print head. These steps are repeated until the product is built up. In practice, several products are usually produced in a single job box to make the best possible use of these.
After the printing process, the printed components are freed from unglued material and prepared for further processing. voxeljet materials are resource-friendly and unglued powder residues can be fed back into the production cycle, depending on the material system.
Thanks to this printing system and the complete post-processing "in-house" up to quality assurance, we were able to achieve time savings of up to 60% in the production of complex and high-quality sand casting molds.
Jochen Hülsmann, CEOLütgemeier GmbH
3D printing supportedautomotive engineering
The VX1000 not only impresses with its high printing speed, but also with reduced unit costs and delivery times compared to conventional methods. Especially with highly complex components and filigree geometries.
Process:
voxeljet binder jetting process

Resolution:
From up to 600 dpi

Building volume:
300 liters per job

Jobbox:
Height 500 mm, Length1.000 mm, Width 600 mm

Process
Our processes are furan resin based (ODB), phenolic resin based (PDB) or water glass based (IOB) and are ideal for the high quality requirements of the foundry industry.
Sand types
We offer Cerabeads in addition to classical quartz sand with different grain sizes.
Post-processing
The finishing is done by epoxy resin infiltration or sealing. As far as the parts are not used for the casting process.
Processes
Our PolyPor B or PolyPor C processes are optimal for the additive production of plastic components.
Materials
With our plastic processes standard polymethylmethacryate can be printed.
Post-processing
The finishing is done by epoxy resin infiltration, cold or hot wax infiltration.
Processes
Our ceramic processes are phenolic resin-based processes (PDB) and water based (CDB) are optimal for the production of complex and filigree cores or molds.
Materials
With our ceramic processes, silicate (SiC) and oxide (AIO2, TiO2, ZrO2) based ceramics can be printed.
Post-processing
Post-processing can be done by drying or impregnation with subsequent sintering in an oven.
Do you have specific questions about the innovative uses of 3D printing in your production? Do you want to maintain machines autonomously or qualify new materials? Your questions on how to optimize production with additive manufacturing technologies are top of the list for voxeljet.
Want to learn more about voxeljet and 3D printing? Click here for the entire voxeljet solution portfolio.
Learn more