Optimizing industrial value-added processes with additive manufacturing
Digitization, individualization, lightweight construction and ever more demanding geometric requirements in design and technology are posing greater challenges to traditional production. Unimaginable just a few years ago, 3D printing is increasingly making its way into the industry's production halls. With commercially successful examples, even in mass production runs of 10,000 units or more, as well as high potential for optimizing production processes, and sustainable savings effects in setup, tooling, and assembly costs – additive manufacturing is an innovative 3D printing solution for fast and flexible production without limits. A pioneer today for the competitive digital production of tomorrow.
Technical and economic advantages with 3D printing solutions from voxeljet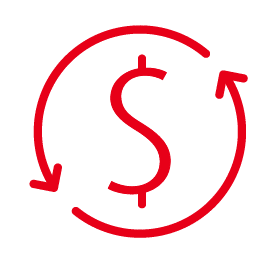 Complex geometries and increasingly varied and smaller batch sizes. Wherever conventional processes reach their economic limits due to cost-intensive mold construction or changeover times, additive 3D production processes offer essential economic advantages and are complementary to existing production lines.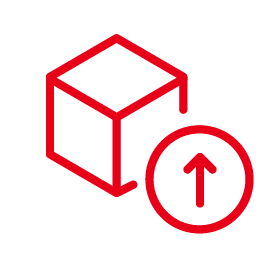 voxeljet has the world's largest and most powerful 3D printing systems for large components or large runs of small components. We overcome the limitations of traditional 3D printing systems and processes with the ability to port production data of components across the entire voxeljet 3D printer family.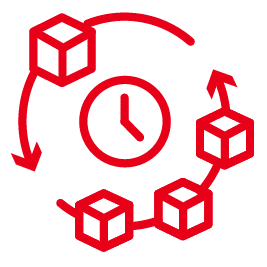 Accelerate Time to Market
By eliminating the need for tool and mold making, additive production processes shorten the manufacturing times of components by up to 75%. This includes product development in model and prototype construction and in the production of small and medium-sized series as well as in the manufacture of components with many variants.
Today, 3D printing offers art an entirely new way to shape the world. One that clearly pushes the boundaries of what is possible and imposes almost no limits on ideas.
Peter MühlhäußerHead of Sales, Marketing and InnovationsErnst Strassacker GmbH & Co. KG
voxeljet modernizes art casting.
voxeljet additive 3D print solutions offer the advantage of a complete digital data chain across all phases of the product life cycle
With continuous data chains, voxeljet offers the possibility of transferring production data of components across the entire voxeljet 3D printer family. From rapid prototyping and efficient machines for the production of medium-sized series orders to the world's largest and most powerful 3D printing systems for additive mass production of large components or large runs of small components. We overcome the limitations of traditional 3D printing solutions, enabling a seamless and efficient transition from design to volume production. We also offer the option of additive mold making in perfect synthesis with existing production lines.
3D production: for new scope in almost every industry
Additive manufacturing will change industrial production in many facets. On the one hand, the highly individualized production of one-of-a-kind products and small and very small batches will once again become efficient and economically interesting. On the other hand, robust, high-performance 3D production systems are penetrating areas that until recently were reserved for traditional manufacturing processes. In the near future, additive manufacturing, in combination with the digitalization of value chains, will change industrial production forever.
Sustainability and responsibility are integral values of voxeljet AG and stand for the further development of our 3D printing solutions.
Learn More
Materials & 3D printing applications
voxeljet is one of the pioneers when it comes to establishing 3D production processes in professional or industrial environments. Whether you want to produce design models, functional models, cores and molds for investment or sand casting in plastic, ceramics or sand, our high-speed sintering and universal jetting technologies, are among the best the market has to offer worldwide. Specially developed for industrial use, our 3D print systems are designed for projects where volume, efficiency, and speed in production are important. Our 3D printing systems support a wide range of material combinations for even greater flexibility.
Process
Our processes are furan resin based (ODB), phenolic resin based (PDB) or water glass based (IOB) and are ideal for the high quality requirements of the foundry industry.
Sand types
In addition to classic quartz sand, we offer cerabeads and chrome ore with different grain sizes.
Post-processing
The finishing is done by epoxy resin infiltration or sealing. As long as the parts are not used for the casting process.
Processes
Our processes Polymer High Speed Sintering (HSS) and PolyPor B or PolyPor C are optimal for the additive manufacturing of plastic components.
Materials
Our plastics processes can be used to print standard polymethyl methacryate and polyamide 12 and, on request, other polymers such as PP, TPU, PEBA and EVA.
Post-processing
The finishing is done by epoxy resin infiltration, cold or hot wax infiltration or can be colored and blasted as required.
Processes
Our ceramic processes are phenolic resin-based processes (PDB) and water based (CDB) are optimal for the production of complex and filigree cores or molds.
Materials
With our ceramic processes, silicate (SiC) and oxide (AIO2, TiO2, ZrO2) based ceramics can be printed.
Post-processing
Post-processing can be done by drying or impregnation with subsequent sintering in an oven.
When innovative technology meets fascinating companies
Whether in design, individualization, lightweight construction, bionics or in iterative product evolution, additive manufacturing goes beyond the limits of what is currently possible. When these possibilities meet fascinating new ideas, innovative products are created that have the potential to change our world. Together with our customers, we are ready to enter this new territory and shape the future together. Let the possibilities inspire you.
Learn all about the possibilities of how additive manufacturing makes your production even more efficient.
The seminar program
Do you have specific questions about the innovative uses of 3D printing solutions in your production? Do you want to maintain machines autonomously or qualify new materials? At voxeljet, we would be happy to answer your questions.
Industrial 3D Printing Systems
Our portfolio of industrial 3D printers ranges from compact systems for research to additive mass production.
Learn more