High Speed Sintering.
3D polymer parts.
The volume production solution.
Possibilities for
functional prototypes,
small series and
volume production
For 3D functional parts manufactured in PA12, PP, TPU, PEBA and EVA based polymers; the voxeljet High Speed Sintering (HSS) process opens up new dimensions in product development in every respect. With industry leading productivity, surface quality, precise shape and edge definition we offer an alternative to injection moulding quality. Our large and high spped printers drive efficieny and output for economical operation. Laser-free polymer high-speed sintering is an exciting alternative to injection molding, even in the production of small components or functional parts with complex geometries.
With high potential production line integration we offer the first real 3D printing solution for volume production of polymer parts. Our unique Greyscale process enables the material properties of the part to be varied in all three dimensions. This can be the partial change of mechanical strength, elasticity, material density in the product. For example, to optimize the ergonomics, weight and center of gravity of a product to a previously unattainable extent.
HSS 3D functional parts for prototypes to volume production. If required with variable physical material properties, also in grid structures and complex geometries - economically produced as an injection molding alternative.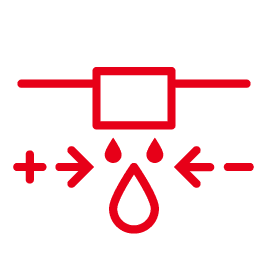 Fast polymer sintering
voxeljet High Speed Sintering (HSS) is similar to laser-sintering - only without a laser. It combines the advantages with higher production speed, material variety and optimum surface quality. It is the first system to combine the greyscale and dithering processes with unique possibilities to partially influence the material properties in grid structures and solid material.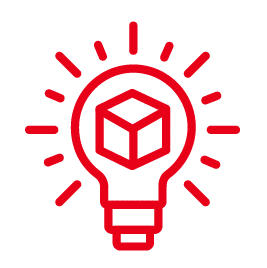 Making innovation possible
With the voxeljet High Speed Sintering (HSS) process you are able to enter completely new markets. Through the ability to create physically unique products and applications. With freedom of individualization that has never been achieved before. Resource-efficient production, e.g. in lattice structures, with optimized mechanical properties. Economically producible even in smallest batch sizes.
Universally applicable
voxeljet HSS 3D printing systems for functional parts cover an enormous range of applications. As a perfectly integrated tool in materials research and product development and scalable for fast and economical production of highly individualized products up to medium series production. A wide range of polymers such as PA12, PP, TPU, PEBA and EVA can already be processed today.
We process various materials with our VX200 HSS: from PA 12 and PA 613 to PEBA. The HighSpeed Sintering Technology from voxeljet enables us to perfectly optimize the interaction between material and machine in order to develop the best possible material combination for the products of the future.
Dr. Sylvia MonsheimerHead of Market Segment New 3D Printing TechnologiesEVONIK
EVONIK, relies on voxeljet
voxeljet Additive Manufacturing Experts are at your side
From integrating 3D printing systems into your R&D processes to the qualification of new materials and setting up a production, Polymer High Speed Sintering (HSS) offers maximum flexibility for your 3D models.
Get a quote
Our 3D HSS
systems for
polymer components
voxeljet supports you along the entire process chain, starting with the selection of the optimum machine and technology for your parts and the required print volume. With competent support on possible material combinations in the High Speed Sintering (HSS) process. During the test phase, you can also obtain your parts from one of our 3D service centers to thoroughly test, optimize and accelerate processes without having to invest in hardware yourself.
VX200 HSS
The VX200 HSS is one of the world's most flexible polymer 3D printers and an ideal solution for R&D applictions. With open software and individual programming of all process parameters, the printing process and material can be developed to the highest finesse.
Learn more
VX1000 HSS
The VX1000 HSS shows what is possible in industrial high performance polymer 3D printing. Designed for continuous use in industrial production.Large and fast, it can be automated and highly productive making it a real alternative to conventional plastic injection molding.
Learn more
Polymer functional
components.
Materials.
voxeljet is one of the pioneers when it comes to establishing 3D production processes in professional and industrial environments. voxeljet 3D printing systems are equipped with the latest technology for 24/7 operation. Our high-speed sintering machines, specially developed for industrial use, are among the most powerful and productive 3D systems for the series production of functional components on an industrial scale worldwide. Especially when volume, efficiency, speed and reliability in production are important. Our 3D printing systems support a wide range of material choices.
Processes
Our polymer High Speed Sintering (HSS) process is ideal for the additive production of plastic components as a viable alternative to injection molding.
Materials
Our plastics process can print polyamide 12 as standard and other polymers such as PP, TPU, PEBA and EVA on request.
Post-processing
Application to most post-processing techniques; HSS parts can be colored and smoothed.
voxeljet whitepapers offer insights into polymer additive manufacturing of the future.
Whitepaper
High Speed Sintering (HSS)
In comparison to conventional processes, sintering is not carried out using complex laser technology, but pixel-precise using heat-reactive binders.
Get Whitepaper
Whitepaper
Additive shoe production 4.0
Polymer 3D printing enables the production of tailor-made shoes that could even offer consumers performance and comfort enhancing functions.
Get Whitepaper
Whitepaper
3D Printing Polymers Qualification
In this whitepaper, we show you the entire workflow and the specifics that need to be taken into account when qualifying new polymers.
Get Whitepaper
voxeljet Polymer High Speed Sintering is supported by excellent material choices from renowned partners in the chemical industry.
The interaction of high-performance materials and the flexibility of the voxeljet 3D polymer High Speed Sintering (HSS) process is the decisive factor for optimum physical component properties, maximum precision and excellent surface quality. Together with our partners in the chemical industry, we are continuously working to expand the range of available materials.
The voxeljet High Speed Sintering process is actively supported by the following powder manufacturers:
Whether soft or hard in a single component. Perfect in surface finish and incredibly fast in production. Fully functional functional parts sintered from polymers can be produced at high speed – even inseparably interlinked moving assemblies. Or for the manufacture of groundbreaking new products with innovative material properties that can be freely defined in all 3 dimensions.
voxeljet highlights in the area of polymer sintering
You have specific questions about the innovative uses of 3D printing in your production. You want to maintain machines autonomously or qualify new materials. Your questions about optimizing production with additive manufacturing technologies are at the forefront of voxeljet.
Industrielle 3D-Drucksysteme
Our portfolio of industrial 3D printers ranges from compact systems for research to additive mass production.
Learn more