voxeljet industrial 3d printers
voxeljet are an industrial 3D printing company with the world's largest and most powerful 3D printing systems for large components or large runs of small components. voxeljet offers customers an integrated product portfolio with unique advantages across the entire value chain in the product life cycle.
From fast model and prototype construction, through flexible production of small series and agile interception of peak loads, all the way to series production of highly complex geometries and bionic structures. We have the ability to port production data of components across the entire voxeljet 3D professional printer family. For example, for the continuous transfer from polymer, illustrative models to the casting mold.
Technical and economic advantages with voxeljet's industrial 3D printer and printing services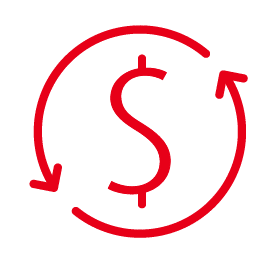 Complex geometries and increasingly varied and smaller batch sizes. Wherever conventional processes reach their economic limits due to cost-intensive mold construction or changeover times, voxeljet's large scale additive 3D printing services offer essential economic advantages that complement existing production lines.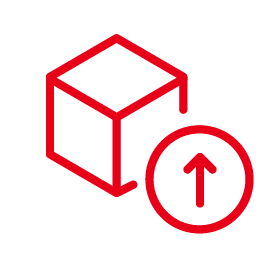 voxeljet has the world's largest and most powerful industrial 3D printing machines for large objects or large runs of small components. We overcome the limitations of traditional large scale industrial 3D printing systems and processes with the ability to port production data of components across the entire voxeljet 3D printer family.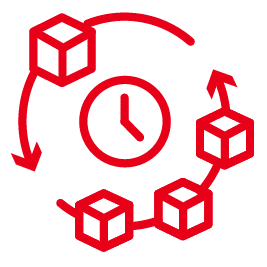 Accelerate Time to Market
By eliminating the need for tool and mold making, additive production processes shorten the manufacturing times of components by up to 75%. This is true for product development in model and prototype construction, as well as the production of small and medium-sized series or in the manufacture of components with many variants.
With voxeljet working alongside us to supply molds and cores, we will be able to compress lead times even further for our customers, while also setting new records in terms of the size and weight of parts we can cast.
Oliver Johnson, CEOTooling & Equipment International
Industrial 3d printer reviews from voxeljet customers
Flexible and fast production
of perfect individual parts
in different materials
voxeljet offers some of the best industrial 3D printers for the large-volume production and additive manufacturing of unique specimens, spare parts, design models, prototypes, and functional models in plastic, sand, or ceramic.
Prototyping
3D printing systems for
precise serial production
of complex, individualized components
voxeljet offers large-format 3D printing services for high-flexibility production in any size of industrial runs for complex parts and molds.
Serial production
A large-scale 3D printer service for almost any industry
Additive manufacturing will change industrial production in many facets. On the one hand, the highly individualized production of one-of-a-kind products and small and very small batches will once again become efficient and economically interesting. On the other hand, robust, high-performance 3D production systems are penetrating areas that until recently were reserved for traditional manufacturing processes. In the near future, additive manufacturing, in combination with the digitalization of value chains, will change industrial production forever.
Sustainability and responsibility are integral values and stand for the further development of our 3D printing solutions.
Learn More
voxeljet's lineup of industrial 3D printing machines
voxeljet offers large-scale professional and industrial 3D printers for nearly every application and in every scale. From 3D printers for the production of one-offs, design models, prototypes, functional components, and small series to giant 3D printers for the start of highly flexible series production of complex components and molds. We also offer fully automated, large-format industrial 3D printers for seamless integration into highly automated production lines and control systems.
For building volumes from 300 x 200 x 150 mm³ up to 4 x 2 x 1 m³
Print volume up to: 111 l per hour
Do you have specific questions regarding the innovative applications of 3D printing in your production? Would you like to maintain machines autonomously or qualify new materials? Your questions on how to optimize production with additive manufacturing technologies are a priority for voxeljet.
3D printing financing requires advanced understanding of new processes and production methods and market knowledge on the part of the financing partner. It would be a pleasure to assist you.
Learn More
Second hand, first class: completely reconditioned professional 3D printing services from voxeljet. With a 12-month warranty, our industrial 3D printers offer one of the best alternatives for a cost-effective entry into additive manufacturing.
Learn More
Our technicians ensure that your printers are working efficiently around the clock. Our service technicians are also available via phone to help you with spontaneous problems.
Learn More
Industrial 3d printing service
voxeljet has highly efficient, on-demand industrial 3D printing service centers in Germany, USA, and China, enabling us to solve even the most complex of tasks close to you. We offer short delivery times and attractive conditions.
Learn More
voxeljet 3D print on-demand services realize functional prototyping and rapid prototyping, small and medium series production based on CAD data. On request, specialists can process and optimize your CAD data for production or produce the data in reverse engineering based on plans or original components.
voxeljet high-speed 3D printers for rapid prototyping can deliver efficient output in the smallest workspace. For fast, cost-efficient production of unique models, prototypes, and functional components.
Large-format 3D printing service
voxeljet offers the world's largest and most powerful 3D printing services for the large-scale production of components of all sizes. We remove the limitations of traditional 3D printing systems and processes.
3D printing systems for customized and flexible serial production. From 3D printing systems for the industrial production of complex components and molds to production for integration into smart factories.
Would you like to learn more about voxeljet and 3D printing? Click here for the entire voxeljet solution portfolio.
Learn More