Manufacturing complex 3D geometries and structures in ceramic without tools
Extremely hard, wear-resistant and resistant to high temperatures: with specific properties such as its insensitivity to acids and alkalis and its insulating effect when exposed to electrical currents, ceramic is a pioneering printing material that is becoming increasingly established in many industries. A development that will change tomorrow's products forever and, in conjunction with additive manufacturing, will give you completely new capabilities.
voxeljet relies on the intelligent fusion of flexible additive manufacturing in the Universal Binder Jetting process with classic sintering technologies.  For sustained optimization and increased efficiency across the entire value chain in the tool-free production of complex, 3D printed ceramic components. From prototyping to agile industrial series production. Together with you, we test and qualify your specific spectrum of ceramic materials such as aluminum oxide, zirconium oxide, mixed oxides and also non-oxide ceramics such as silicon nitride in advance to ensure the optimum industrial applicability in our processes.
Additive hybrid manufacturing - opens new horizons in the production of complex or filigree ceramic parts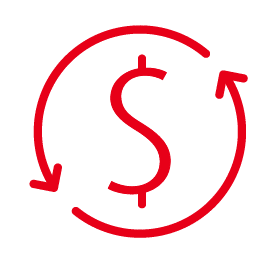 Complex geometries and increasingly varied and smaller batch sizes. Wherever the conventional production of ceramic parts reaches its economic limits due to cost-intensive mold construction or changeover times, additive production processes offer essential economic advantages.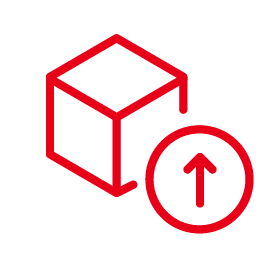 voxeljet has the world's largest and most powerful 3D printing systems for large ceramic components or large batches of small components. We overcome the limitations of conventional systems and processes when it comes to the large-scale or technical printing of 3D ceramics. With the ability to port production data of components across the entire voxeljet 3D printer family.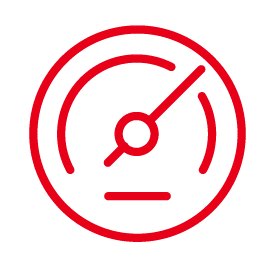 Accelerate Time to Market
By eliminating the need for tool and mold making, additive production processes shorten the manufacturing times of components by up to 75%. This includes the production of small and medium-sized series or in the manufacture of components with many variants. The 3D printing process also enables previously unthinkable geometries.
Overall, ceramics will continue to gain importance as a material in the future, and the same applies to 3D printing as a manufacturing technology. We are pleased to have embarked on this path together with voxeljet and look forward to further close cooperation.
Mr. Ushimaru,Additive Manufacturing DirectorAGCC
AGC, Binder Jetting process for ceramic
voxeljet additive manufacturing experts for ceramic are at your side
From the consulting and development of your hybrid production processes to the definition of the perfect ceramic/binder combination for the 3D printing of your ceramic components.
Our 3D printing systems optimized for technical ceramics
voxeljet supports you from rapid prototyping to efficient machines for manufacturing ceramic components with the most powerful 3D printing systems for additive manufacturing and testing, as well as certifying the optimum ceramic/binder combinations for your products. To thoroughly test processes in advance, optimize products or accelerate developments. All this to create products that open up completely new possibilities for ceramics.
VX200
The most compact 3D printer in the voxeljet series offers the highest level of efficiency and flexibility in material development and prototype construction. Multifunctional, the VX200 is capable of 3D printing ceramic and plastic materials.
Learn More
VX1000
The VX1000 is the all-rounder for 3D production. With its construction volume of 1000 x 600 x 500mm it can process plastics, sand, and ceramics. From medium-sized molds and cores for metal casting to ceramic components.
Learn More
Ceramic.
Material.
Process.
Our company is one of the pioneers of the first hour when it comes to establishing 3D production processes in professional or industrial environments. Our Binder Jetting machines, specially optimized for the ceramic sector, are among the best the market has to offer worldwide, especially when it comes to 3D ceramic printing services where volume, efficiency and speed in production are important.
Processes
Our ceramic processes are phenolic resin based processes (PDB) and water based (CDB) are optimal for the production of complex and filigree cores or molds.
Materials
With our ceramic processes, silicate (SiC) and oxide (AIO2, TiO2, ZrO2) based ceramics can be printed.
Post-processing
Post-processing can be done by drying or impregnation with subsequent sintering in an oven.
Webinar: Ceramic 3D printing
---
In this webinar we will be joined by two experts from AGCC and take you through the journey of tailoring a 3D printer for ceramics and material qualification.
Watch Recording
With the voxeljet binder jetting process, ceramic structures in complex geometric structures with novel properties can be produced without tools. For example, light porous, bioactive ceramic structures.
If you have specific questions about the innovative applications of 3D ceramic printing in your production? Would you like to maintain machines autonomously or qualify new materials? Your questions on how to optimize production with additive manufacturing technologies are a priority for voxeljet. Contact us today to learn more.
Learn all about the possibilities of how additive manufacturing makes your production even more efficient with the voxeljet Academy. Or learn from 3D printing experts about how digitally driven production will change your industry.
Learn More
voxeljet is at your side with sales and services worldwide. Together with our partners we are present in 26 countries in America, Asia, Africa, the Middle East and Europe.
Learn More
Material Certification Lab
The interaction between material and machine is our passion. We are ready to break new ground with you and help you test new or specific materials on 3D printers and qualify them for additive manufacturing.
Mehr erfahren
Industrial 3D Printing Systems
Our portfolio of industrial 3D printers ranges from compact systems for research to additive mass production.
Learn More