3D Printing
for Research
and Development
Free parameters and simple operation: the VX200 offers the highest degree of flexibility in terms of material development in the voxeljet system series. Whether new binder and powder combinations or the rapid production of components for property testing. The voxeljet open source software allows process parameters to be adapted to individual 3D printing materials. Thanks to the highly productive Binder Jetting 3D printing process, you save on material optimization and can implement initial design iterations faster and cost-effectively.
As the most compact 3D printer in the voxeljet series, the VX200 printer is predestined for use in research and development. The footprint of the VX200 means it can easily fit into smaller rooms while offering maximum efficiency and flexibility. This printer tests new multi-material sets quickly and easily.
In addition to research and development, the VX200 also plays to its strengths when it comes to test piece production and material tests. The high-resolution, piezoelectric print head modules offer the highest performance stability and – depending on the material – enable a resolution of up to 254 dpi. This enables the VX200 to realize even the most complex component geometries with impressive precision. Shorter delivery and development times are the result.
With regard to the development of new material sets, the VX200 offers an enormous variety. The VX200 can process different sands, ceramics or, in one product variant, polyamides. This opens up a wide range of uses and applications and makes the VX200 a multi-material 3D printing system. The developed materials can then be easily scaled up to larger voxeljet production systems.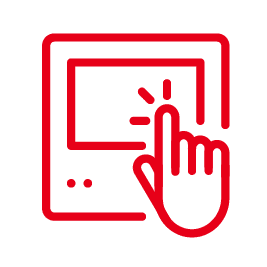 The VX200 can do a lot - but its operation remains simple thanks to a well-designed ergonomic concept.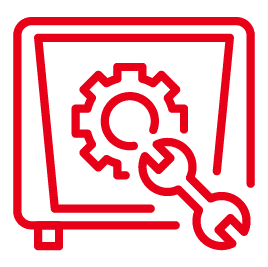 Without the need for peripheral equipment, the VX200 can also be used in smaller production areas or research laboratories.
Whether sand, plastic or ceramic. The VX200 can process all standard voxeljet material systems effectively and efficiently.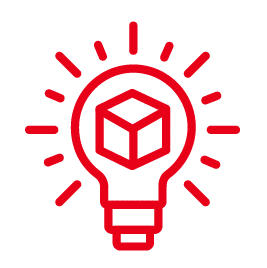 Explore new materials and possibilities for 3D printing thanks to open source software and freely adjustable process parameters.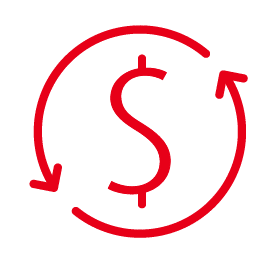 No tools or mold models are required for 3D printing. This is particularly beneficial to the efficiency of the supply chain.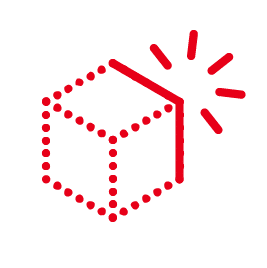 With a resolution of up to 254 dpi, depending on material configuration, the VX200 prints even the finest details with impressive precision.
With a footprint of 300 x 200 x 150 mm and open source software, the VX200 is ideal for materials development and 3D printing of small, complex parts.
3D printing already offers a broad portfolio of processable materials, but its full potential is far from being realized. The VX200 is the ideal platform for testing and qualifying new material and binder combinations for production. Once the parameters have been defined, the material set can easily be scaled up to a larger voxeljet production system.
Accelerated test piece availability shortens your development cycles. With fast 3D printing, you can quickly obtain parts for design, ergonomics or technical function evaluation.
Spare parts warehouses are capital tied up in the long term. With the VX200 you produce spare parts at short notice, as soon as they are needed, centrally or decentrally, as a single item or in small series and in the highest quality.
The VX200 is suitable for:
99% Research and Development
Flexibility in production
Faster, more variants – without high upfront costs. Binder Jetting 3D printing offers the industry a competitive edge in all areas where speed and flexibility are required.
Time to market – Reduced development and production times in design and function enable you to bring your products to market much faster.
Geometric freedom – additive production removes the manufacturing limitations of conventional processes. Printable is what is constructively conceivable. Products are lighter, more efficient or simply go beyond the limits of what is currently possible.
Scaling – If larger components or higher quantities are required, you can easily transfer production within the voxeljet VX series to other, larger systems in the voxeljet VX series.
The Binder Jetting printing process
Binder Jetting is a 3D printing process in which powder material applied in thin layers is selectively bonded with a binder.
In the Binder Jetting process, the system software breaks down the shape defined in the CAD data into thousands of thin layers that make up the mold. Even complex bionic internal structures or products linked together without contact can be produced in this process.
The coater applies thin layers of powder material on the building platform, which are then selectively bonded by the print head. These steps are repeated until the product is built up. Several products are usually produced in a single job box to make the best possible use of these.
After the printing process, the printed components are freed from unglued material and prepared for further processing. voxeljet materials are resource-friendly and unglued powder residues can be fed back into the production cycle, depending on the material system.
Due to the increasing demand for high-quality quartz sand in the field of 3D sand casting, the VX200 printing system is used in our company for quality assurance and product development. The user-friendly interface allows a flexible and easy adaptation of the process parameters to different foundry sands. Thus, it allows the quick realization of test series planned at short notice with prompt result evaluation.
The high-resolution piezoelectric print head modules offer the highest performance stability and – depending on the material – allow a resolution of up to 254 dpi. This enables the VX200 to realize even the most complex component geometries with impressive precision.
Process:
voxeljet Binder Jetting Process

Resolution:
up to 254 dpi

Construction volume:
9 liters per job

Jobbox dimensions:
Height 150 mm, Length 300 mm, Width 200 mm

Process
Our process is furan resin based (ODB) and is ideal for the high quality requirements of multiple industries.
Sand types
We offer classical silica sand with different grain sizes.
Post-processing
The finishing is done by epoxy resin infiltration or sealing. As long as the parts are not used for the casting process.
Processes
Our ceramic process is water based (CDB) are optimal for the production of complex and filigree cores or molds.
Materials
With our ceramic processes, silicate (SiC) and oxide (AIO2, TiO2, ZrO2) based ceramics can be printed.
voxeljet is ready to answer your specific questions about the innovative applications of 3D printing in your production. Or, your questions on maintaining machines autonomously or qualifying new materials. Optimizing production with additive manufacturing technologies is at the forefront of voxeljet.
Want to learn more about voxeljet and 3D printing? Click here for the entire voxeljet solution portfolio.
Learn More