3D Printing in
Investment casting.
Maximized detail.
Minimized price.
Why additive
Investment casting
models the future belongs
There are good reasons why customers from demanding industries, such as aerospace, automotive, pump industry and artists, started early to prefer PMMA-printed investment casting patterns. Highest detail accuracy even in filigree details, no limits in geometric complexity and a resolution that is not economically feasible with conventional methods of tool production.
And this without annoying support structures and time-consuming post-processing of the models. At the same time, prototypes, small and medium series can be realized in the shortest possible time and at a significantly lower cost using additive processes. The use of large-format 3D printing systems is also opening up completely new areas of application in many industries. For example, the layer construction process has already become firmly established in all areas of automobile production due to its production speed and design advantages. The particulate material used is polymethyl methacrylate (PMMA), an acrylic plastic with excellent burnout properties.
3D printed PMMA models open up new scope for investment casting - qualitatively, technically and economically.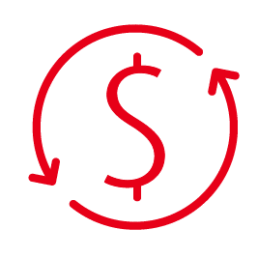 Optimize costs
Complex geometries and increasingly varied and smaller batch sizes. Wherever conventional processes reach their economic limits due to cost-intensive mold construction or changeover times, additive production processes offer essential economic advantages. Complementary to existing production lines. Or as the backbone of a new agile production that can react ad hoc and without additional costs to rapidly changing component requirements. Produced completely digitally and without tools, complex geometries, undercuts or draft angles lose their importance in the calculation and can be produced almost cost-neutrally.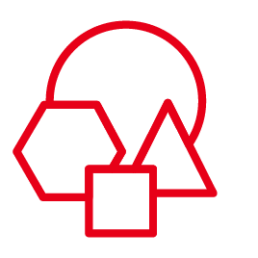 Make the impossible possible
voxeljet has highly specialized 3D-PMMA printing systems for binder jetting or processes. Highest detail resolution and speed combined with new scope for design freedom are the focus of our technologies. This means that even very thin-walled components without the risk of shell breakage and complex, CAD-optimized sprue systems can be pressed in a single work step. The enormous time and cost expenditure of conventional, tool-dependent pattern making for complex geometries is completely eliminated here and opens up market segments for investment casting such as spare parts and prototype construction, which today are often economical or bionic lightweight components that cannot be produced conventionally.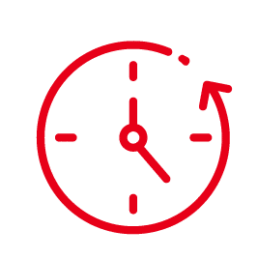 Accelerate Time to Market
By eliminating the need for tool and mould making, additive production processes shorten the manufacturing times of components by up to 75%. In product development in model and prototype construction. In the production of small and medium-sized series or in the manufacture of components with many variants. In addition, time-consuming assembly steps for complex geometries in components can be eliminated. The 3D printing process enables these to be manufactured in a single, compact production step. The production of investment casting models is possible in just a few days. Compared to conventional manufacturing processes, this means a time saving of several weeks.
Today, 3D printing offers art an entirely new way to shape the world. One that clearly pushes the boundaries of what is possible and imposes almost no limits on ideas.
Peter-Simon Mühlhäuser,Head of sales, Marketing and InnovationErnst Strassacker GmbH & Co. KG
voxeljet Additive Manufacturing Experts for investment casting are at your side
From consulting and planning of your production processes to new applications for your components.
Get a quote
Our 3D printing systems for investment casting
voxeljet supports you along the entire process chain, starting with the selection of the optimum machine and technology for your components and the required print volume. You can also obtain investment casting patterns from one of our worldwide 3D service centers to put processes through their paces without having to invest in hardware yourself, and to optimise products or speed up their development.
VX200
The most compact 3D printer in the voxeljet series offers the highest level of efficiency and flexibility in materials development and prototype construction. Multifunctional, the machine is capable of processing plastics, sands and ceramics.
Learn More
VX1000
The VX1000 is the all-rounder for 3D production. With its construction volume of 1000 x 600 x 500 mm it can process plastics, sand and ceramics. From medium-sized molds and cores for metal sand casting, to investment casting patterns.
Learn More
Investment casting patterns.
Process.
Materials.
voxeljet is one of the pioneers when it comes to establishing 3D production processes in a professional or industrial environment. voxeljet 3D printing systems are equipped with state-of-the-art technology for 24/7 operation. Our Universal Binder Jetting machines, specially developed for industrial use, are among the best the market has to offer worldwide for the production of high-resolution investment casting patterns. Especially when volume, efficiency and speed in production are important. From the factory, our 3D printing systems support a wide range of polymer/binder material combinations. For optimal use of our machines in production, we also adapt the material and binders in our Material Certification Lab to your exact requirements. Here is a selection of materials already certified ex works for additive production for investment casting.
Processes
Our PolyPor B or PolyPor C processes are optimal for the production of complex and filigree investment casting cores and molds.
Materials
With our plastics processes, polymethylmethacryate can be printed as standard.
Post-processing
The finishing is done by cold or hot wax infiltration.
Alloys
With maximum metallurgical and casting know-how. In well-established processes, voxeljet realises projects quickly, economically and in accordance with German quality standards with experienced network partners from the foundry industry. In aluminium, magnesium, steel, titanium and bronze.
Processes
Our ceramic processes are phenolic resin based processes (PDB) and water based (CDB) are ideally suited for the manufacture of complex and delicate cores or molds.
Materials
With our ceramic processes, silicate (SiC) and oxide (AIO2, TiO2, ZrO2) based ceramics can be printed.
This white paper explains how 3D printing from voxeljet can support you in your investment casting processes.
Get Whitepaper
Complex geometries and very thin-walled structures can be produced in 3D printing without tools in a single step. Without support structures and including gating systems optimized for the casting process. This not only makes it possible to manufacture the components more flexibly and cost-effectively using additive production processes, but also reduces the proportion of missing parts in the long term.
voxeljet highlights from investment casting
Do you have specific questions about the innovative uses of 3D printing in your production? Do you want to maintain machines autonomously or qualify new materials? Your questions on how to optimize production with additive manufacturing technologies are top of the list for voxeljet.
Industrial 3D Printing Systems
voxeljet's portfolio of industrial 3D printers ranges from compact systems for research to additive mass production.
Learn More