3D performance
in compact form
Professional 3D printing systems
for unique specimens, functional models
and prototypes
Additive Prototyping
for the fast
production.
Additive manufacturing is revolutionizing the entire product development cycle from idea to design model to finished product. Perfect in detail, precise in function. But 3D printing is not only fast – it opens up entirely new possibilities in construction and design for engineers and designers.
For example, expensive assembly steps can be saved during production and variants are manufactured directly from the CAD data. voxeljet offers systems for different processes and materials for optimum implementation of your task, from polymers to additive casting. Depending on the material, voxeljet 3D printing systems rely on high-performance 3D printing technologies developed specifically for industrial requirements, such as voxeljet High Speed Sintering and voxeljet Universal Binder Jetting.
Perfect unique models, design models, prototypes, functional models. From batch size 1 to small series.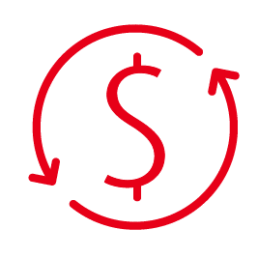 Optimize costs
Complex geometries and increasingly varied and smaller batch sizes. Wherever conventional processes reach their economic limits due to cost-intensive mold construction or changeover times, additive 3D production processes offer essential efficient advantages.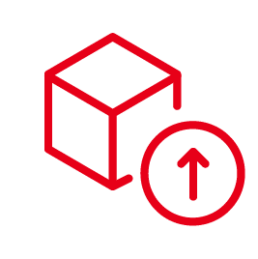 Production in any scale
voxeljet has the world's largest and most powerful 3D printing systems for large components or large runs of small components. The limitations of traditional 3D printing systems and processes.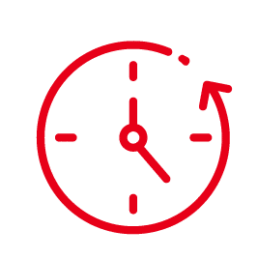 Accelerate Time to Market
Additive production methods shorten the manufacturing times of components by up to 75% in product development in model and prototype construction by eliminating mold making, in the production of small and medium-sized series or in the manufacture of components with many variants.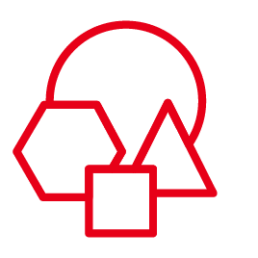 Complex Geometries
Based on the latest technologies and high-quality print heads, voxeljet 3D printing systems are able to display even the most complex geometries and contact-free interlinked components with the finest details and to manufacture them in a single production step.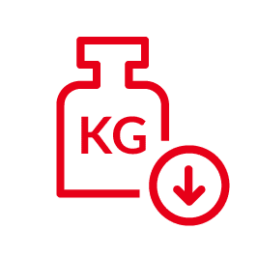 Flexibility in product design
Highest resource efficiency, lightweight construction, functional and ergonomic optimization and the intelligent linking of several components. 3D printing not only accelerates the development process and also enables more powerful, functional products to be developed and efficiently produced that are simply not possible with conventional methods.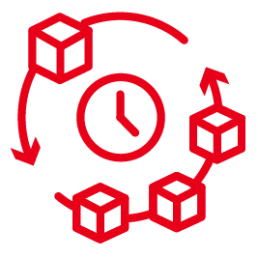 Rapid Manufacturing
Whatever is available as a CAD data file can be produced on the voxeljet 3D systems in the shortest possible time. The possible applications extend far beyond design., from spare parts and architectural models to faithful copies of museum pieces. Today, more and more objects are being cost-effectively produced as an exact copy of the original in 3D printing without the need for tools.
voxeljet
3D Printers
for additives
Prototyping
voxeljet high-speed 3D printers for rapid prototyping are able to deliver efficient output in the smallest worke space. For fast, cost-efficient production of unique models, design models, prototypes, functional components and small series.
VX200
The most compact 3D printer in the voxeljet series offers the highest level of efficiency and flexibility in material development and prototype construction. The machine is multifunctional and is capable of processing plastics and sands.
Learn More!
VX200 HSS
The VX200 HSS is one of the world's most flexible polymer 3D printers. The open software and individual programming of all process parameters, the printing process and material can be adjusted to the highest level of perfection.
Learn More!
VX500
The VX500 delivers industrial 3D printing in a compact format. High performance additive manufacturing in a minimal production footprint. Proven in the industry, our system can do both: quickly and easily produce prototypes and small batches.
Learn More!
VX1000
The VX1000 is the all-rounder for 3D production. With its construction volume of 1000 x 600 x 500 mm it can process plastics, sand and ceramics, from medium-sized molds and cores for metal casting, to investment casting patterns and ceramic components.
Learn More!
voxeljet technologies. Performance - created for professional 24/7 use in industry
voxeljet Polymer High Speed Sintering for functional 3D parts
3D polymer printing – state of the art. voxeljet High Speed Sintering (HSS) is an extremely powerful 3D printing technology developed by voxeljet for the high-performance production of the most precise polymer parts with plastic injection molding of comparable quality and durability. In contrast to conventional processes, sintering is not carried out using complex laser technology, but with pixel accuracy using heat-reactive binders. High Speed Sintering is therefore extremely reliable and robust in application, extremely fast and ensures high output even with large-volume objects. The process enables the use of a wide range of polymers, such as PA12, PP, TPU, PEBA and also EVA.
Learn More
3D Universal Binder Jetting
voxeljet Universal Jetting for 3D sand, plastic and ceramic printing
High-performance 3D printing withexceptional material support. voxeljet Universal Binder Jetting (UBJ) is an extremely powerful 3D printing technology developed by voxeljet for producing high-precision sand, PMMA and ceramic prints. For instance, for the industrial production of sand cores for metal casting. In contrast to conventional processes, the binder is processed inline in the machine with pinpoint accuracy. For optimally results controlled with dynamic inline inkjet technology. Technology that can react agilely to the special physical requirements of your components. All 3D printing systems rely on high-quality, specially developed print heads designed for 24/7 operation.
Learn More
VX1000: The all-rounder among 3D printers
The VX1000 is a robust and widely used industrial 3D printing system. From medium-sized molds and cores for metal casting, to investment casting patterns and high-performance ceramic components. Depending on the material configuration, the VX1000 can process all common voxeljet material systems. With its build volume of 1000 x 600 x 500 mm, it is ideally suited for the cost-effective production of prototypes as well as small and medium-sized series orders.
Learn More
If you have specific questions about the innovative applications of 3D printing in your production? Would you like to maintain machines autonomously or qualify new materials? Your questions on how to optimize production with additive manufacturing technologies are a priority for voxeljet.
Would you like to learn more about voxeljet and 3D printing? Click here for the entire voxeljet solution portfolio.
Learn More