Performance in
large format
3D systems for efficient
production of industrial editions
or extremely large-sized parts.
Additive serial production.
Powerful.
Flexible.
Fast, highly flexible and robust in the tough 24/7 production environment. voxeljet is a worldwide innovation and technology driver for establishing pioneering additive production processes in industrial manufacturing technology. In small batches, medium batch sizes and in industrial mass production on a scale never seen before.
Seamlessly integrated into partially or fully automated production environments, our 3D production systems are sustainably shifting the economic parameters and applications of additive manufacturing in industry. voxeljet offers various materials and processes for additive series production for almost every industry – from automotive, aerospace, casting and plastics to the construction industry.
Flexible additive series production gives innovative companies a competitive advantage.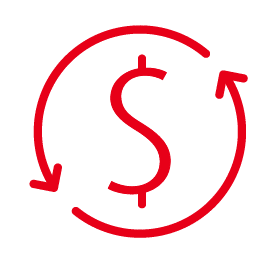 Optimize costs
Complex geometries and increasingly richer in variants and smaller batch sizes. Wherever conventional processes reach their economic limits due to cost-intensive mold construction or changeover times, additive 3D production processes offer essential economic advantages.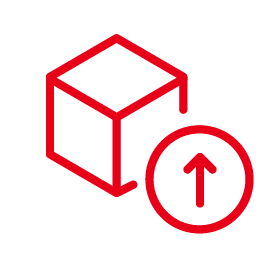 Produce on any scale
voxeljet has the world's largest and most powerful 3D printing systems for large components or large runs of small components. We remove the limitations of traditional 3D printing systems and processes, with the ability to port production data of components across the entire voxeljet 3D printer family.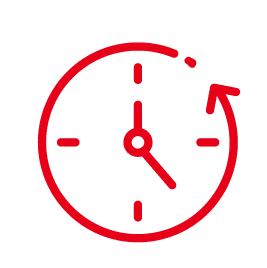 Accelerate Time to Market
By eliminating mold making, additive production methods shorten the manufacturing times of components by up to 75% in product development in model and prototype construction with the production of small and medium-sized series or in the manufacture of components richer in variants.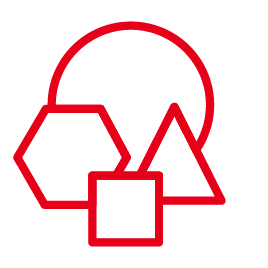 Complex geometries
Based on the latest technologies and high-quality print heads, voxeljet 3D printing systems are able to display even the most complex geometries and contact-free interlinked components with the finest details and manufacture them in a single production step.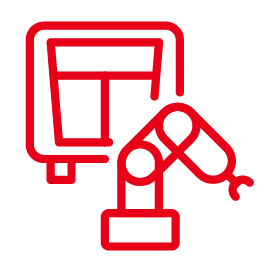 Flexible degree of automation
Depending on customer requirements, voxeljet 3D printers can be integrated into production processes as stand-alone systems or as partially or fully automated machines. voxeljet supports the integration process together with process and automation experts from a wide range of industries.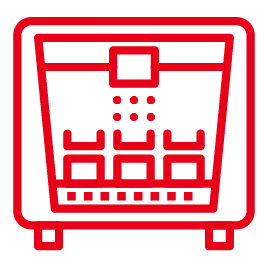 Industrial serial production
It's the scale that counts. voxeljet 3D printers are renowned for their efficiency, reliability and attention to detail in prototype construction and small series production. They are unparalleled worldwide when maximum performance, high volumes and/or large building volumes count.
voxeljet
of additive mass
manufacturing
voxeljet 3D printing systems for highly customized and flexible series production. From 3D printing systems for the industrial production of complex components and molds to 3D production systems for intelligent integration into the smart factory of tomorrow.
VX2000
The VX2000 is an extremely powerful, robust 3D printing system for industrial applications. With a 2,000-liter job box, the VX2000 is one of the world's most productive 3D printing systems. It is compatible with many sands and all furan and phenolic resin binders from voxeljet.
Learn more!
VX4000
The VX4000 is the world's largest 3D printing system for sand molds, with a continuous build volume of 4 x 2 x 1 meters. With its patented layering process, the system ensures consistent build times and impressive precision and part quality in virtually any format.
Learn more!
VX1000 HSS
The VX1000 HSS shows what is possible in industrial high-performance polymer 3D printing of the latest generation. Designed for continuous use in industrial production, the VX1000 HSS can be automated and highly productive. A real alternative to conventional plastic injection molding.
Learn more!
VX1300 X
The VX1300 X is the pioneer for additive mass production on an industrial scale. Ready for integration into IoT production environments and perfectly adapted to automated post-processing, the VX1300X redefines the optimization options in the value chain.
Learn more!
voxeljet technologies. Performance - created for professional 24/7 use in industry
voxeljet Polymer High Speed Sintering for functional 3D parts
3D polymer printing – state of the art. voxeljet High Speed Sintering (HSS) is an extremely powerful 3D printing technology developed by voxeljet for the high-performance production of the most precise polymer parts. And all this in plastic injection moulding of comparable quality and durability. In contrast to conventional processes, sintering is not carried out using complex laser technology, but with pixel accuracy using heat-reactive binders. High Speed Sintering is therefore extremely reliable and robust in application, extremely fast and ensures high output even with large-volume objects. The process enables the use of a wide range of polymers, such as PA12, PP, TPU, PEBA and also EVA.
Learn more
3D Universal Binder Jetting
voxeljet Universal Jetting for 3D sand, plastic and ceramic printing
High-performance 3D printing with outstanding material varieties. voxeljet Universal Binder Jetting (UBJ) is an extremely powerful 3D printing technology developed by voxeljet for producing high-precision sand, PMMA and ceramic prints. For example, for the industrial production of sand cores for metal casting. In contrast to conventional processes, the binder is processed inline in the machine with pinpoint accuracy. For optimally controlled results with dynamic inline inkjet technology. Technology that can react agilely to the special physical requirements of your components. All 3D printing systems rely on high-quality, specially developed print heads designed for 24/7 operation.
Learn more
VX1300 X: The Revolution in the Casting Industry
The VX1300X is the pioneer for additive mass production on an industrial scale. Ready for integration into IoT production environments and perfectly adapted to automated post-processing, it redefines the optimization options in the value chain.
Learn more
Do you have specific questions about the innovative uses of 3D printing in your production? Do you want to maintain machines autonomously or qualify new materials? Your questions on how to optimize production with additive manufacturing technologies are top of the list for voxeljet.
3D printing financing requires advanced understanding of new processes and production methods and market knowledge on the part of the financing partner. It would be a pleasure to assist and help you.
Learn more
Second hand, first class. Completely reconditioned 3D printing systems from voxeljet with a 12-month warranty offer a cost-effective alternative for your entry into additive manufacturing.
Mehr erfahren
Our technicians ensure that your printers are working around the clock and work efficiently. Our service technicians are also available via phone to help you with spontaneous problems.
Learn more
Would you like to learn more about voxeljet and 3D printing? Click here for the entire voxeljet solution portfolio.
Learn more