3D printing
for series
production
This 3D printer is our unique solution for additive mass production of highly complex sand cores for metal casting. Productivity is just one of the many features of the VX1300 X. Designed to be intelligent and low-maintenance, the VX1300 X can be integrated into existing networked production environments within the framework of Industry 4.0. The tool-less production of highly complex sand casting cores maximizes the design freedom of designers and minimizes tooling costs at the same time. Machine, material and automated post-processing are perfectly coordinated for a sustainably optimized value-added chain and fast variant changes.
voxeljet has developed the VX1300 X as part of our cooperation project ICP "Industrialization of Core Printing". This 3D printer was designed for additive mass production that is unrivaled in terms of productivity and automation. A highly efficient process unit enables bi-directional coating and simultaneous printing of the construction panel. This enables the VX1300 X to achieve unprecedented short shift times and high output volumes.
The VX1300 X offers batch production with the highest flexibility and can be operated optionally with different material systems. With a fully automated finishing cell, the complex sand cores are prepared for metal casting and integrated into the existing casting process. The tool-less design of the sand cores enables variant changes at unrivalled speed. This is possible without time-consuming tool changes and production downtimes.
The VX1300 X always keeps itself and its production in view. This is because it is equipped as standard with redundant assemblies for process reliability. Should individual system components fail, the VX1300 X is able to avoid downtime by switching on the additional modules.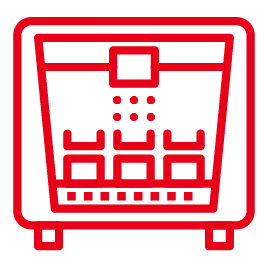 At 179 l/h, the VX1300 X is one of the most economical and productive 3D printing systems in the world.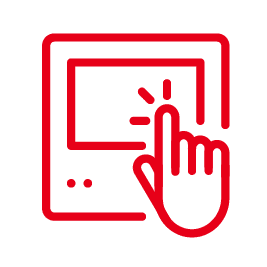 Quick to learn, smart to use
The VX1300 X can do a lot - but thanks to a well-thought-out ergonomic concept across the entire voxeljet VX series, operation remains very simple.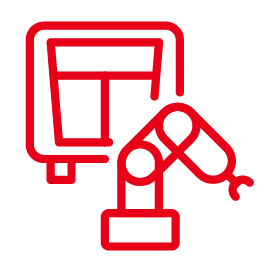 With a customized post-process chain, the 3D printing system can be quickly integrated into conventional and networked production environments.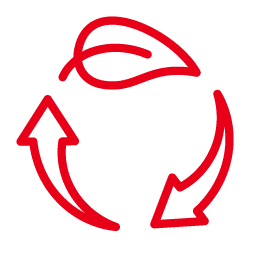 Protecting the environment
The VX1300 X is equipped for processing inorganic binders as standard. This means that only water vapor is produced during metal casting, which is less harmfull to both the environment and the employees.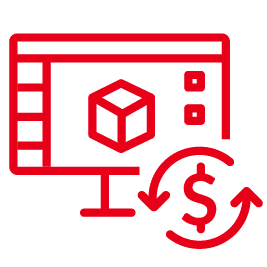 State-of-the-art sensor technology guarantees maintenance times that can be firmly planned. Intelligent process monitoring avoids sources of error and cost-intensive missing parts.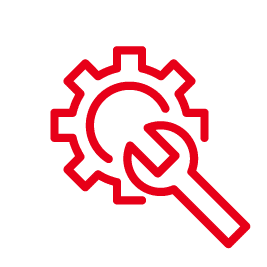 Designed for continuous use
The VX1300 X is designed for sustainable production. As a robust 3D printing system, it is designed for continuous use in industrial multi-shift operation.
The VX1300 X is suitable for:
Flexible in the production
Faster, more variants – without high upfront costs. Binder Jetting 3D printing offers the industry decisive and competitive advantages in all areas where speed and flexibility are required.
Time to market – Reduced development and production times in design and function bring your products to market much faster.
Geometric freedom – additive production removes the manufacturing limitations of conventional processes. Printable is what is constructively conceivable for products that are lighter, more efficient or simply go beyond the limits of what is currently possible.
Scaling – If larger components or higher quantities are required, you can easily transfer production within the voxeljet VX series to other, smaller or larger voxeljet VX series systems. voxeljet's on-demand service is also an option at peak times to avoid production bottlenecks.
The Binder Jetting printing process
Binder Jetting is a 3D printing process in which powder material applied in thin layers is selectively bonded to a binder.
In the Binder Jetting process, the system software breaks down the shape defined in the CAD data into thousands of thin layers that make up the mold. Even complex bionic internal structures or products linked together without contact can be produced in this process.
The coater applies thin hair layers of powder material on the building platform, which are then selectively bonded by the print head. These steps are repeated until the product is fully built up. In practice, several products are usually produced in a single job box to make the best possible use of these.
After the printing process, the printed components can be removed from unglued material and prepared for further processing. voxeljet materials are resource-friendly and unglued powder residues can be fed back into the production cycle, depending on the material system. Within the scope of our ICP cooperation project, this process is fully automated and requires no manual reworking.
3D-Automation in Excellence Cooperation
The VX1300 X exploits its full potential in interaction with integrated automation, unpacking and finishing processes. We are aware that every production environment is special and requires a specific automation concept tailored to the industry. In order to offer you the best possible solution for your production, we have joined forces with the best of the automation experts in a wide range of industries to provide you with a high level of expertise and tailor-made finishing and automation tools for your processes. Joint cooperation of the best, resulting in the sustainable optimization of your production.
The voxeljet VX1300 X is a 3D printing system designed for additive mass production that is unrivalled in terms of productivity and automation. Even in multi-shift operation and continuous use, the VX1300 X achieves a resolution of up to 300 dpi and guarantees excellent reproducibility for high volumes.
Process:
voxeljet Binder Jetting Process

Resolution:
Up to 300 dpi

Output:
179 Litre per hour

Jobbox size:
Height 500 mm, Length 1.280 mm, Width 680 mm
Process
Our inorganic process is water glass based (IOB) and is ideal, for the high quality requirements of the foundry industry.
Sand types
We offer classical quartz sand with different grain sizes.
Do you have specific questions about the innovative uses of 3D printing in your production? Do you want to maintain machines autonomously or qualify new materials? Your questions on how to optimize production with additive manufacturing technologies are top of the list for voxeljet.
You are interested in our industrial 3D printer VX1300 X or in the 3D printing services
Get in touch
Want to learn more about us and 3D printing? Click here for the entire voxeljet solution portfolio.
Learn more