Design models in 3D printing. Making the finest details visible.
3D printable design models open up new possibilities for designers, engineers, architects, and artists to showcase their creative work and design solutions. Ideal for making designs quickly understandable and examinable in detail from every perspective with minimal effort. Regardless of whether it is product design, finely detailed architectural models, environmental models, city models, high-resolution film props or realistic exhibits and replicas of valuable museum pieces.
voxeljet binder jetting 3D printing systems can produce both small and large 3D print models of any object, however complex, quickly and without tools. Depending on the material, components are produced true to the original in dimensions of up to 4,000 x 2,000 x 1,000mm³ from sand or 1,000 x 600 x 500mm³ from PMMA in one piece with the highest level of detail and in a resolution of up to 600 DPI.
3D printable models for the perfect presentation of three-dimensional objects, studies, and replicas - at any scale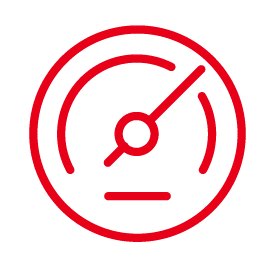 Accelerate design processes
Additively produced design models shorten the time needed for model construction by up to 75% during product development. At the same time, they are 100% identical with the design data of the CAD. This enables you to optimize designs in every phase of your design process at minimal cost.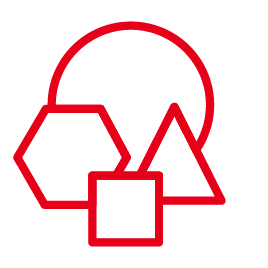 Making the impossible possible
voxeljet has highly specialized sand and PMMA 3D printing systems for model making that use the binder jetting process. Highest detail resolution and speed combined with new scope for design freedom are the focus of our technologies. Even very complex, interlinked, or thin-walled objects and components can be printed.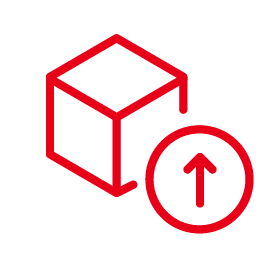 voxeljet 3D printers for model making cover an enormous range of applications. As a tool perfectly integrated into the design process, it can be used to quickly realize mock-ups in product design, film props or the faithful replication of valuable museum pieces, the realization of architectural or interior design models or entire city models including topography.
Based on processed 3D scanner data, the 108 sculptures of the Michael portal were produced as replicas with voxeljet 3D printers in just a few days. The haptic sensation of sandstone was simulated using a combination of PMMA and epoxy resin.
voxeljet Additive Manufacturing experts for design models are at your side
From integrating some of the best 3D printing systems for model making into your engineering and design processes to defining the perfect combination of materials for your mockups, models and replicas.
Get a quote
High-precision 3D printing systems for design model parts
voxeljet supports you along the entire process chain, starting with the selection of the optimum 3D printers and technology for your model parts and materials. With a wide range of possible material/binder combinations and the option of choosing between production based on binder jetting or High-Speed Sintering (HSS). During the test phase, you can also obtain your models through one of our worldwide 3D service centers to thoroughly test processes, optimize products and accelerate developments without having to invest in hardware yourself.
VX1000
The VX1000 is the all-rounder for 3D model printing. With its construction volume of 1000 x 600 x 500 mm it can process plastics, sand, and ceramics. From medium-sized molds and cores for metal casting, to investment casting patterns.
Learn More
VX4000
The VX4000 is the world's largest 3D printing system for sand molds with a continuous footprint of 4 x 2 x 1 meters. With its patented layering process, the system ensures consistent build times and impressive precision and part quality.
Learn More
Design models.
Processes.
Materials.
voxeljet is one of the pioneers of the first hour when it comes to establishing 3D production processes in professional or industrial environments. Our binder jetting and polymer High Speed Sintering (HSS) machines, which were specially developed for industrial use, are among the most powerful and productive 3D systems for series production on an industrial scale worldwide. Especially when volume, efficiency, speed, and reliability in production are important. From the factory, our 3D printing systems support a wide range of material/binder combinations.
Processes
Our processes are furan resin based or phenolic resin based and are ideal for the additive manufacturing of filigree and complex models and molds.
Sand types
In addition to classic quartz sand we offer cerabeads and chrome ore with different grain sizes.
Post-processing
The finishing is done by epoxy resin infiltration or sealing.
Processes
Our processes Polymer High Speed Sintering (HSS) and PolyPor B or PolyPor C are optimal for the additive manufacturing of plastic components.
Materials
Our plastics processes can be used to print standard polymethyl methacryate and polyamide 12 and, on request, other polymers such as PP, TPU, PEBA and EVA.
Post-processing
The finishing is done by epoxy resin infiltration and can be colored and sandblasted as required.
In this webinar we will walk you through advantages, workflows, materials and plenty of applications & examples of 3D printing-supported prop making.
Watch Recording
What is feasible is what is conceivable. 3D printing removes all previous limitations in the creation of 3D printable models and mockups. Whether it's a replica, model or study, any shape, however complex, can be produced. To visualize things in a new dimension, to communicate complex relationships, to quickly verify the design and ergonomics of products and components on tangible objects. Inexpensive and fast as a unique specimen or in small series.
voxeljet highlights in the area of Mock Up's & Models
Do you have specific questions about the innovative applications of 3D printing in your production? Would you like to maintain machines autonomously or qualify new materials? Your questions on how to optimize production with additive manufacturing technologies are a priority for voxeljet. Contact us today.
Industrial 3D Printing Systems
Our portfolio of industrial 3D printers ranges from compact systems for research to additive mass production.
Learn More