voxeljet hybrid manufacturing: Cost-efficient for complex concrete formwork
Resource efficiency, sustainability and digitalization are introducing a new way of thinking in the construction industry. voxeljet additive manufacturing offers efficient data-driven production techniques that fit seamlessly into the continuous digital data chain of the Building Information Model (BIM). This applies to all phases of the product life cycle. From fast 3D printing of architectural construction models and functional models to the production of large-format complex concrete formwork.
voxeljet 3D construction and building technology can be used to produce 3D-printed formwork skins up to 21mm thick and combined with conventional formwork systems. This hybrid production process offers unique design flexibility with maximum cost-effectiveness and precision. Curvatures, detailed structured facades, or undercuts can be realized very easily.
3D printing for the entire BIM process chain. PMMA architectural models and hybrid additive manufacturing processes open up new construction design possibilities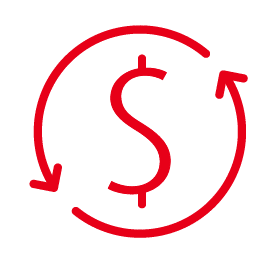 Complex geometries, structures and surfaces and exact-fitting components. Conventional processes reach their economic limits due to cost-intensive mold construction. Using 3D printing for additive manufacturing in construction processes offers essential economic advantages. Complementary to existing production lines, or as the backbone of a new agile production that can react ad hoc and without additional costs to rapidly changing component requirements. Extremely accurate formwork for complex geometries, undercuts or draft angles up to ten times faster.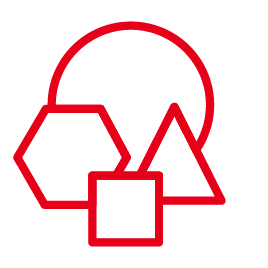 Make the impossible possible
voxeljet has highly specialized 3D printing systems for the production of complex formwork using the binder jetting process. Highest detail resolution and speed combined with new scope for design flexibility are the focus of our 3D building technologies. Three-dimensionally curved and complex elements can be printed quickly and cost-effectively as thin-walled formwork skin. Simultaneously, tried and tested construction processes are retained, and the construction materials remain unchanged. Even 21mm-thin voxeljet formwork elements can withstand a formwork pressure of < 100 kN/m² and can be easily combined with conventional formwork.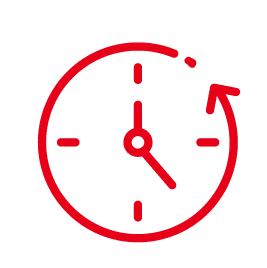 Accelerate Time to Market
The need for tool and mold additive production processes shortens the manufacturing times of components by up to 75% in product development and in model and prototype construction. It also streamlines the production of small and medium-sized series and the manufacture of multi-variant formwork parts. Time-consuming assembly steps for complex components can also be eliminated. Our printing service for architectural models enables them to be manufactured in a single, compact production step. Complex formwork shapes, such as 3D-printed house and building technology can be produced in just a few days, compared to conventional manufacturing processes. This allows for a time saving of several weeks.
With the DFAB-House, the ceiling is only as strong at each point as is statically necessary. Thus, more than 60% of concrete could be saved compared to conventional constructions. The digital building using the powder binder jet method was a fascinating solution for these highly complex and three-dimensionally curved concrete elements in the DFAB-House.
Prof. Dr. Benjamin Dillenburger,Digital Building TechnologiesETH Zürich
voxeljet Additive manufacturing experts for architecture and construction are at your side
From the consulting and planning of your production processes to the definition of the perfect material combination for your 3D printed construction components.
Get a quote
3D printing for architecture and construction: from model to formwork
voxeljet supports you during the entire process chain -starting with the selection of the optimum machine and technology for your components and the corresponding surface treatment. We offer you the ability to choose from a wide range of design options based on Binder Jetting. During the test phase you can also obtain architecture design models and formwork from one of our worldwide 3D service centers. Optimize components or accelerate developments without having to invest in hardware yourself.
Digital Building. Technology. Process. Materials.
voxeljet is one of the founding pioneers in establishing 3D production processes in professional or industrial environments. Our 3D printing systems are equipped with the latest technology for 24/7 operation. voxeljet's Binder Jetting machines (specially developed for industrial use) are the best on the market worldwide for the production of high-resolution architectural models and concrete formwork, especially when volume, efficiency and speed in production are important. From the factory, our 3D printing systems support a wide variety of material/binder combinations. For optimal use of our machines in production, we also adapt material and binders in our Material Certification Lab to meet your exact requirements. There you can find a selection of materials certified ex-works for additive production for formwork and concrete casting.
Processes
voxeljets 3D printing process is furan resin based and ideal for the high quality requirements of the construction industry.
Sand types
We offer classic quartz/silica sands with different grain sizes.
Post-processing
The finishing is done by epoxy resin infiltration or sealing.
Processes
voxeljet's 3D printing processes Polymer High Speed Sintering (HSS) and PolyPor B or PolyPor C are optimal for the additive manufacturing of plastic components.
Materials
With our plastics processes, standard polymethyl methacryate and polyamide 12 can be printed.
Post-processing
The part finishing is done by epoxy resin infiltration.
In this webinar you will learn all about 3D printing for architectural projects.
Watch Recording
From the model to the formwork element. Whether ornament, free geometries or the reproduction of historical friezes and figures in the preservation of monuments, voxeljet 3D printing in powder binder jetting saves time, material, and costs. For example, it is possible to print 21-millimeter-thin formwork skins for concrete casting directly from CAD models. The result is a precision that produces 100 percent accurate components that fit perfectly right from the start.
voxeljet highlights from architecture and construction
Do you have specific questions about the innovative uses of 3D printing in the field of architecture and construction? Do you want to maintain machines autonomously or qualify new materials? Your questions on how to optimize production with additive manufacturing technologies are top of the list for voxeljet.
Industrial 3D Printing Systems
Our portfolio of industrial 3D printers ranges from compact systems for research to additive mass production.
Learn More