3D Sand Printing for casting molds & cores
The casting industry is in a state of upheaval. The ability to produce ever more complex shapes and volatile quantities while shortening delivery times are becoming increasingly important factors to gain competitive advantages. Even in the age of digitalization, the world is not binary. Therefore, voxeljet is focusing on the intelligent fusion of classic foundry technologies with flexible 3D sand printing. For sustained optimization and increased efficiency across the entire value-added chain in production.
Whether it's prototyping, the production of spare parts or agile industrial series production. With Binder Jetting 3D sand printers, and the tool-less production of 3D printed sand molds and cores for classic metal casting processes, we are opening up new horizons for the foundry industry. Without restrictions in individualization, lightweight construction and demanding or complex geometries, and all with a great potential for cost optimization in the manufacturing process.
How 3D sand printing ensures competitive advantages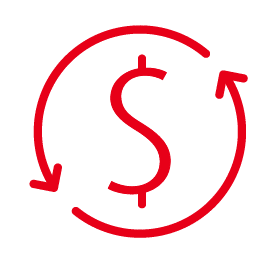 Complex geometries and increasingly varied and smaller batch sizes. Wherever conventional processes reach their economic limits due to cost-intensive mold construction or changeover times, 3D printed sand casting molds and cores offer essential economic advantages. Produced completely digitally and without tools, undercuts or draft angles lose their importance in the calculation and can be produced at optimized costs on demand and right on time.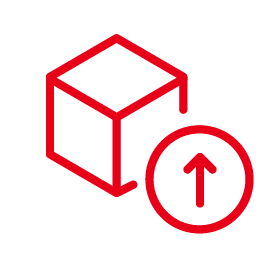 voxeljet has the world's largest and most powerful 3D sand printing machines for large components or large batches of small components. We overcome the limitations of traditional 3D printing processes for sand casting. The use of common foundry materials such as sand and complementary binders ensures optimal casting results through seamless integration into traditional production processes.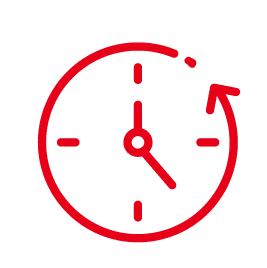 Accelerate Time to Market
By eliminating the need for tool and mold making, additive production processes shorten the manufacturing times of components by up to 75%. The additive manufacturing sand casting process allows components to be manufactured in a single, compact production step. 3D printed sand molds and cores can be produced in just a few hours. That means a time saving of several weeks.
By using voxeljet's binder jetting technology, we can significantly reduce the delivery time of moulds and cores for our customers. In addition, we achieve new records in terms of the size and weight of the parts we cast.
How does sand 3d printing work?
The coater applies thin hair layers of sand on the building platform that will be selectively bonded by the 3D print head. These processes are repeated until the mold or core is built up and ready. In practice, several products are usually produced in a single job box to make the best possible use of the build space.
voxeljet's 3D printers for sand casting molds and cores
voxeljet supports you in the 3D printing of sand casting parts every step of the way. From rapid prototyping, efficient machines for the production of medium-sized series orders, to the world's largest and most powerful sand casting printer for additive mass production of large components or large runs of small components. With a wide range of possible sand/binder combinations and the ability to choose freely between manufacturing based on furan, phenolic resins or inorganic binders. Obtain 3D printed sand molds and cores without investing in costly hardware. Simply get in touch with one of our worldwide service centers to thoroughly test 3D sand casting processes as well as to optimize products or accelerate their development.
VX1000
The VX1000 is the all-rounder for 3D production. With its construction volume of 1000 x 600 x 500mm it can process plastics, sand and ceramics. From medium-sized molds and cores for metal sand casting, to investment casting patterns and 3D printed ceramic components.
Learn More
VX1300 X
The VX1300 X is a pioneer for additive mass production on an industrial scale. Ready for integration into IoT production environments and perfectly adapted to automated post-processing, it redefines the optimization options in the value chain.
Learn More
VX2000
The VX2000 is an extremely powerful, robust 3D printing system for industrial applications. With a 2,000-liter job box, it is one of the world's most productive 3D printing systems for sand casting. It is compatible with many sands and all furan and phenolic resin binders from voxeljet.
Learn More
VX4000
The VX4000 is the world's largest 3D printing machine for sand molds with a continuous footprint of 4 x 2 x 1 meters. With its patented layering process, the system ensures consistent build times and impressive precision and part quality in virtually any format.
Learn More
Learn more about sand casting material
voxeljet is one of the pioneers of the first hour when it comes to establishing 3D production processes in professional or industrial environments. voxeljet 3D sand casting printers are equipped with the latest technology for 24/7 operation. Our Universal Binder Jetting machines are specially developed for industrial use and are among the best the market has to offer worldwide – especially when volume, efficiency and speed in production are important. Below is a selection of materials already certified for 3D printed sand casting:
Processes
Our processes are furan resin based, phenolic resin based or water glass based and are ideal for the high quality requirements of the foundry industry.
Sand types
In addition to classic quartz/silica sand we offer cerabeads and chrome ore with different grain sizes.
Post-processing
The finishing is done by epoxy resin infiltration or sealing. As far as the parts are not used for the casting process.
Alloys
With maximum metallurgical and casting know-how. In well-established processes, voxeljet realises projects quickly, economically and in accordance with German quality standards with experienced network partners from the foundry industry. In aluminium, magnesium, steel, iron, titanium and bronze.
In this webinar we will deep dive into our 3D printing solutions for metal casting.
Watch Recording
Print sand casting cores and molds from your CAD files
voxeljet 3D sand casting technology changes the framework parameters in mold making for foundries sustainably, technically and economically. Design sand casting patterns for printing 3D molds and parts with CAD software and transfer them to the printer with the click of a mouse. A first mock-up or prototype is available in the shortest possible time to test designs or a large number of variations.
Adjustments can also be made digitally to make the production of the final component more flexible and streamlined. By eliminating expensive tool making, 3D printed sand casting supports the realization of undercuts, complex geometries or thin-walled structures. With degrees of freedom that go far beyond the possibilities of conventional mold making, 3D printed molds for metal casting can be easily integrated into existing production landscapes.
3D printed sand casting cores
Sand casting cores can easily be integrated and combined with conventional sand molds. This hybrid approach ensures a high degree of cost efficiency and production streamlining. Only the most complex structure, the sand core, is 3D printed. To withstand the high temperature or pressure stresses during casting, casting cores can be manufactured from various types of special sands.
3d printing molds for casting metal
3D printing sand casting molds ensure cost-effectiveness for prototypes, as well as small series and serial production. Moreover, geometric freedom, tool-less production and the high printing speed of binder jetting 3D printers reduce delivery times from prototype to final part significantly, even making it possible to produce lightweight designs within very short time frames. 3D printing molds for metal casting therefore herald a new era for foundry workers.
voxeljet highlights from the casting industry
Do you have specific questions about the innovative applications of 3D sand printing in your production? Would you like to maintain machines autonomously or qualify new materials? Your questions on how to optimize production with additive manufacturing technologies are a priority for voxeljet. Contact us today.
Industrial 3D Printing Systems
Our portfolio of industrial 3D printers ranges from compact systems for research to additive mass production.
Learn More