What is the HSS Material Network?
The HSS Material Network is an interdisciplinary and collaborative network whose goal is to generate and share knowledge about 3D printable materials and to accelerate their development and full qualification for the High Speed Sintering (HSS) process.
Medium-sized companies in particular often lack the equipment, skills and resources to dive into materials research and process optimization. To close this knowledge gap and provide companies with an adaptive competitive advantage, we have launched the HSS Material Network.
By working closely with renowned institutes and experts, the HSS Material Network offers customers a fast, flexible and risk-free outsourcing option for material development for 3D printing.
Looking for components instead of material qualification? Since the introduction of HSS technology, we have worked with many material manufacturers and can now offer a broad portfolio of already qualified, production-ready materials.
The HSS Material Network at a glance:
E-Book: material qualification
---
In this white paper, we will show you the entire workflow and the special features that matter in material qualification.
Download now
Why should I have my polymers qualified for 3D printing?
Each material has different properties and processing requirements. While most polymers have been developed for injection molding, only a fraction of them have been optimized for additive manufacturing. While injection molding is still the preferred technology when it comes to series production, 3D printing is gaining more and more market share.
Once primarily used for prototyping applications, additive manufacturing has come a long way and is now a serious production technology; even for higher volumes. Binder Jetting based 3D printers, like our VX1000 HSS, are already being used by industrial customers to prepare for volume additive manufacturing. Preparing your material for additive manufacturing and achieving the best possible part quality requires full scoping of your material and full qualification to achieve optimal results and reproducibility time after time.
What are the benefits of working with the HSS Material Network?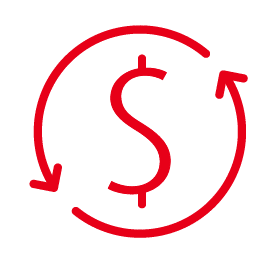 Low investment & without risk
By working with our HSS material network, you put your material qualification in the hands of experts without investing in your own 3D printing equipment. From initial suitability testing to full material qualification, you can outsource your material development and prepare your material for 3D production.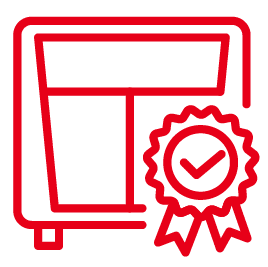 Our HSS expertise and product portfolio ensure a lean transition from R&D to production. The VX200 HSS is an open source system ideal for process parameter optimization, while our VX1000 HSS gives you the productivity for industrial serial additive manufacturing.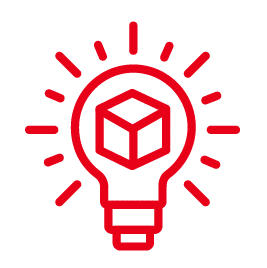 High know-how & competence
We work with renowned institutes and experts in additive manufacturing to ensure high quality and reliable results.  All process-relevant data is shared transparently to close knowledge gaps and drive your material development.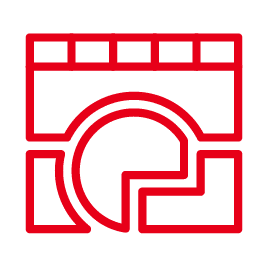 Flexibility and modular options
You choose what you need. Whether just a suitability test for your powder, an estimation of possible part properties, quick benchmarking with first parts after a few weeks, or a full qualification with powder recycling rates and, if desired, upscaling to a VX1000 HSS.
Workshop: HSS poylmer printing
---
In this workshop we will present our HSS technology in detail: From open source conception to scaling and production possibilities.
Watch Recording
What is the workflow and how can I participate in the HSS Material Network?
If you have a particular material that you would like to have tested and possibly qualified, please feel free to contact us using the contact form below. We will put you in touch with our partners. If you would like to have your material scaled to a VX1000 HSS, our HSS team will contact you to discuss the next steps.
Alternatively, you can contact our staff directly. You will also find the relevant contact details below.
HSS Material Network – Proof of Concept's
The following projects and proof of concepts have already been successfully implemented:
Proof of Concept TPU Launhardt
The HSS Material Network has published a new proof of concept. The TPU from the manufacturer Launhardt is one of the softest on the market.
Learn more
Do you need polymers for 3D printing? Then contact us and have your material qualified:
---
Our portfolio of industrial 3D printers ranges from compact systems for research to additive series production.
Learn more