Do you want to gain some experience and get a taste of the practical side of your studies? As the inventor of sand 3D printing, we are one of the pioneers of industrial additive manufacturing.
We've grown from start-up to public company, and we're always excited to explore bold new ways to meet our customers' challenges. Exactly your thing? Then become part of our growth story!
Are you looking for an internship, a student job or would you like to write your thesis with practical relevance? We offer you a variety of opportunities in an international and innovation-driven company.
We are characterized by a wide range of positions of different directions and with varying degrees of experience.
Here you can find all open positions:
You have not been able to find a suitable position? No problem. You are also welcome to send us an unsolicited application.
---
Apply now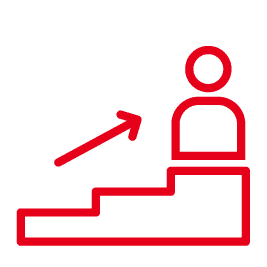 Flexible working time models and mobile working, as well as exciting challenges at all career levels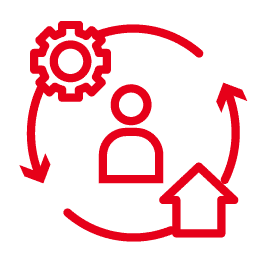 An appreciative and collegial corporate culture and tailored offers for a work-life balance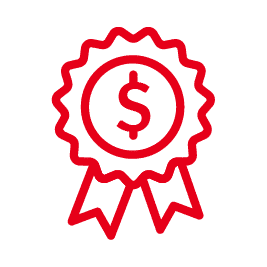 Attractive remuneration and extensive additional benefits (daycare allowance, company pension plan, lunch allowance, ...)
Working student jobs
As a working student, you are already an integral part of our team during your studies. You will implement your skills and knowledge as a team member with your own projects. We will always coordinate the exact time frame and your field of application with you personally.
Apply now
Internship
Whether it's a pre-internship, mandatory or voluntary internship, we offer a student internship in the various areas of our company. Take the opportunity to gain practical experience and dive into the inspiring world of 3D printing! You will not only gain experience and improve your skills with us. You also have the chance for a possible career start at voxeljet. An appropriate remuneration for an internship is a matter of course for us. We will always coordinate the exact time frame and your field of application with you personally. Of course, we take into account the respective study regulations.
Apply now
Thesis
You are about to complete your studies and would like to finish them in a practice-oriented way? Benefit from our exciting topics, our expert knowledge and our support for your thesis. Do you have an interesting proposal for a collaboration with us? Then feel free to contact us or send us an unsolicited application via our application form. In addition to the scientific work, you will have the chance to start your career with us.
Apply now
Here you will find answers to the most frequently asked questions about applications and careers.
Learn More
Contact us if you have general career questions or would like to learn more about an advertised position.
Jana HörmannHuman Resources Specialist
In 1999, voxeljet AG was founded by Dr. Ingo Ederer at the Technical University of Munich. Learn more about our history!
Learn More