3D printing in art

Boundless creativity.
Is this art or 3D printed? 3D Printing for Art and Design
In industry, 3D printing has already established itself as an everyday tool. In addition, however, 3D printing also offers creative industries such as the fine arts new perspectives and potential. 3D printing opens up completely new possibilities for the creation of art objects.
The layer-by-layer construction of objects in 3D printing results in unprecedented geometric freedom. Artists can now design works without regard to their practical manufacturability: What can be printed is what is conceivable – whether in art casting, architecture or sculpture. There are also virtually no limits to the size that can be realized. Current 3D printing systems also enable large-format 3D printing of sculptures.
Art lives from history and tradition, but even more from its changeability and constant development through the creative use of modern technologies. Let our customers and projects inspire you and discover the unlimited design freedom of 3D printing in art.
Benefits of 3D printing for the visual arts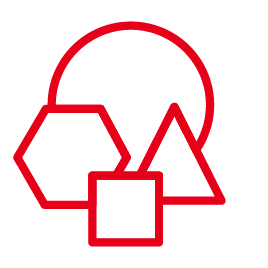 Making the impossible possible
3D printing goes beyond the geometric limitations of conventional manufacturing processes and creates new freedom for design: whatever is constructively conceivable can be printed. Whether new objects, sculptures or replicas of valuable works.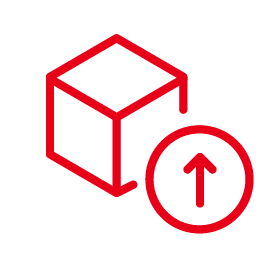 From miniatures to life-size or even larger-than-life sculptures, everything is printed in one piece. 3D printing for art can be scaled almost infinitely and combined with conventional manufacturing processes.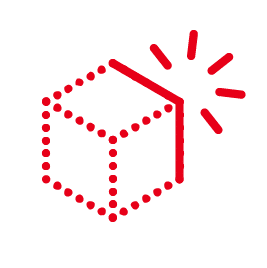 State-of-the-art print head technology ensures that even the finest details and filigree structures can be reproduced with maximum precision. For perfect display, presentation and the experience of creative work.
3D printing expands the dynamic creative dialogue between artist and artisan. There are hardly any limits to the ideas, but you still have to have them yourself. Only the implementation is no longer a hurdle.
Peter-Simon MühlhäuserHead of Sales, Marketing and InnovationsErnst Strassacker GmbH & Co. KG
3D Printing for Art Casting
3D-printed molds and models can be used not only for industrial purposes, but also for artistic production.
By means of sand 3D printing, sculptures, sculptures or other objects can be additively manufactured in large-format molds and further processed via the classic sand casting process. In addition to the possibility of limitless geometric construction, size hardly plays a role anymore. Depending on the artwork, multiple molds can be printed, cast and welded.
3D-printed PMMA models made of very fine plastic powder are suitable for filigree works. They can then be integrated into the investment casting process in the same way as conventional wax patterns. With maximum precision, this form of 3D printing of art offers an ideal solution for highly complex and detailed art objects.
Find out how 3D printing from voxeljet can support you in your investment casting processes in this whitepaper.
Learn More
Immediate, detailed, perfect in form - 3D-printed works of art
Art at the push of a button? Sounds impossible at first, but additive manufacturing makes it a reality.
3D printing for art produces direct, immediate results using CAD data. This allows artists to initiate fully digital creation processes and additively transfer their ideas to a real object. Whether to test a prototype, illustrate an initial design iteration, or immediately produce the completed artwork.
In this way, 3D printing helps art unlock creative potential and make it tangible. Whether in sand, plastic, reworked or raw. Here, too, the boundaries of the possible are shifting toward a new era of artistic creation.
More Case Studies in Art and Design
Would you like to learn more about us and 3D printing? Click here for the entire voxeljet solution portfolio.
Learn More