Disruptive prospects - how 3D printing is revolutionizing the construction industry
Architecture deals with the planning and construction of living spaces and buildings. Accordingly, many industries are linked to it: formwork construction, model making, or material sciences are just a few of them. The decentralization of process steps can also be related to the possible applications of 3D printing in architecture – from the transfer of a digital design into a detailed, tangible model, to the realization of complex geometric structures, to the complete 3D printing of a building.
Additive manufacturing in architecture and construction offers numerous advantages and opportunities for architects and civil engineers across many stages of the vertical value chain. Private builders can also benefit from 3D printing for their homes.
Additive manufacturing of components, structures and models also offers architects new opportunities with regard to meta-topics such as resource efficiency, sustainability, and digitalization. 3D printing can be used to realize new and previously impossible approaches to sustainable construction in the building industry. This opens up entirely new architectural possibilities and to continually push the boundaries of what is possible.
The advantages of hybrid additive manufacturing processes in the construction industry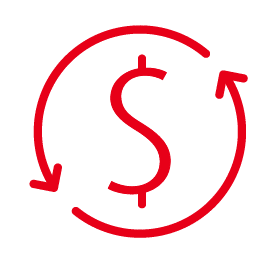 Complex geometries, structures and surfaces and precisely fitting components. Wherever conventional processes reach their economic limits due to cost-intensive mold construction, additive 3D production processes offer essential economic advantages. For example, extremely accurate formwork for up to ten times faster assembly on the construction site.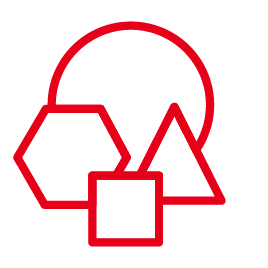 Making the impossible possible
voxeljet has highly specialized 3D printing systems for the creation of elaborate formwork using the binder jetting process. Highest detail resolution and speed combined with new scope for design freedom are the focus of our technologies. Even 21 mm thin formwork elements can be combined with conventional concrete formwork and withstand a formwork pressure of < 100 kN/m².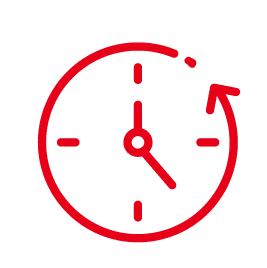 By eliminating the need for tool or mold making, manufacturing times are reduced by up to 75% thanks to additive manufacturing of components and structures. In addition, time-consuming assembly steps for complex components can be eliminated. The 3D printing process for architecture enables the production of formwork elements in a single production step within a few days.
We are facing increasing construction activity worldwide, while our resources are limited. By 3D printing formwork for concrete casting, we can combine the advantages of additive manufacturing to produce highly complex geometries with the excellent structural properties of concrete. This allows us to optimize the shape of concrete elements and thus use the material more efficiently.
Prof. Benjamin Dillenburger, Professor for Digital Building TechnologiesETH Zürich
EMPA, Zurich prints complex formwork.
Additive concrete formwork - the perfect alternative to concrete 3D printers
In recent years, concrete 3D printing in particular has made headlines. In this process, ultra-high-strength concrete is layered using a spray nozzle technology to build wall structures. However, for more complex geometries such as overhangs, undercuts or curved surfaces, 3D concrete quickly reaches its limits, and alternative solutions are in demand.
Concrete formwork is a proven and suitable alternative for such tasks. However, for highly complex projects that require multiple curvatures or round formwork for concrete, even this method reaches its limits – this is where 3D printing of formwork elements comes into play.
With voxeljet's Binder Jetting technology, high-precision concrete formwork or complex formwork skins that can be combined with conventional formwork systems can be 3D printed. A decisive advantage with this approach: whether screed concrete, UHCP concrete or other cement-based building materials – additively manufactured concrete formwork can be used for any building material and on any construction site.
For a research project at ETH Zurich, voxeljet printed large-format formwork for the concrete casting of a smart ceiling that demonstrates the possibilities of more sustainable architecture.
Use Case
For a highly complex and multi-curved stair bottom, formwork expert DOKA 3D relied on printed formliners in combination with conventional formwork systems. The choice paid off in several respects.
Use Case
What looks like elaborate stonemasonry work was actually 3D printed. The voxeljet company stone thus stands as a symbol for the new geometric possibilities of architecture: they are virtually limitless.
Use Case
In this webinar you will learn all about 3D printing for architectural projects.
Watch Recording
Precise architectural models through 3D printing - cubature, spatiality or cityscape captured with perfect detail
Whether for design review or for presentation and participation in a tender – architectural models simplify the planning and design of buildings. Previously often milled, glued, or assembled from paper, wood or plastics, architects can now also turn to 3D printing for building models.
Since initial designs are often created using CAD software, 3D printing used in architecture to create models is obvious, because additive manufacturing also requires CAD data as a blueprint for an object. Modern 3D printers for architectural models work with plastics that are characterized by a high level of detail and precision, and also realistically reproduce filigree structures and subtleties. Thanks to the large-format orientation of voxeljet 3D printing systems, even larger plan designs and city models can be 3D printed.
3D Printing for Architectural Models
3D-printed architectural models impress with their precision, attention to detail and geometric freedom – whether for illustrating and further developing initial designs or presenting them in tenders and competitions.
Use Case
Reproduction of a monument
Modern scanning technology and innovative 3D printing made it possible to additively produce a precise copy of the Liebknecht Portal in Berlin. This served stonemasons as a template for the detailed reproduction of the historic monument.
Use Case
Art room from the 3D printer
To test the limits of what is possible, architects Michael Hansmayer and Benjamin Dillenburger created the first walk-in room from the 3D printer. The interplay between complex algorithms and large-scale additive manufacturing makes it possible.
Use Case
Our customers are leaders in the world of construction and use voxeljet technology to develop next-generation manufacturing solutions. Contact us today to find out more.
More case studies in the architecture and construction industry
Would you like to learn more about us and 3D printing? Click here for the entire voxeljet solution portfolio.
Learn More