More efficiency, sustainability, and productivity: 3D printing of aircraft parts and construction
Around 2.8% of the CO2 emissions produced by the combustion of fossil fuels worldwide come from aviation. This is a relatively small proportion compared to other modes of transport such as cars and LWK (18.1%) – but it can be reduced even further through the use of 3D printing in aircraft construction.
Additive manufacturing applications in the aerospace industry is spurring lightweight construction projects in particular. Component optimization in the interior or in the aircraft engine can reduce material and fuel consumption and thus CO2 emissions. In addition, 3D printing offers the aerospace industry the possibility of monolithic component consolidation – allowing complex component groups to be simplified and production lines and steps to be streamlined.
3D printing models for investment casting is particularly advantageous. Investment casting is a fully certified additive manufacturing process for applications for the aerospace industry. As a result, combining investment casting and 3D printing in aircraft parts manufacturing eliminates any time-consuming certification processes. Prototypes, spare parts and product design iterations, even for small and medium-sized series, are thus available ready for use in record time.
Advantages of 3D printing in the aerospace industry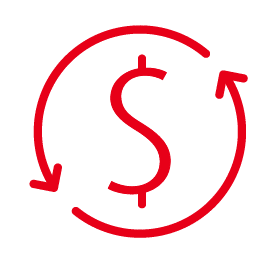 Complex geometries and variant-rich, smaller batch sizes. Wherever conventional processes reach their economic limits due to cost-intensive mold construction or changeover times, additive manufacturing offers the aerospace industry essential economic advantages. Complementary to existing production lines.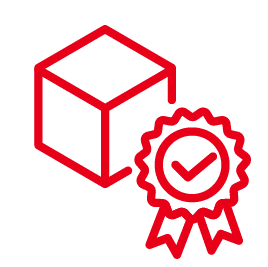 The combination of 3D printing and investment casting eliminates the need for time-consuming and costly testing and certification of aerospace components. Thanks to modern simulation software, the fulfillment of aerospace component requirements is ensured prior to production. For minimal defective and scrap production.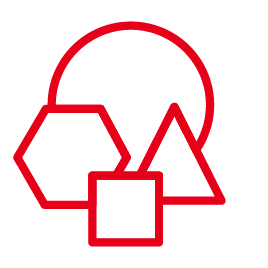 voxeljet has highly specialized 3D-PMMA printing systems for the binder jetting process. This means that even very thin-walled components and complex, CAD-optimized sprue systems can be printed in a single work step. The result: maximum freedom for lightweight construction and topology optimization.
DMLS is a nice complementary manufacturing technology, but it is in terms of cost, delivery times and certification that investment casting and 3D printing offer significant economic and creative advantages to the aerospace industry.
Jack Ziemba, CEOAristo Cast
Applications of 3D printing in aerospace
Whether improving performance or aerodynamics, saving materials, or optimizing functions: 3D-printed aerospace parts are used both in the cabin interior and in the engine train. In the form of brackets, seat frames or injection nozzles, additive manufacturing is helping aviation to sustainably improve the eco-balance of air traffic and reduce CO2 emissions.
There is also an additive solution for large-format projects. With the help of voxeljet binder jetting technology, filigree investment casting models with component lengths of up to 1 meter can be printed. Sand 3D printing even opens up dimensions with component lengths of up to 4 meters. In addition, indirect 3D printing scores with the certification and material freedom of metal casting.
Many metals cannot currently be directly additively processed or are not yet approved for aviation. In contrast, additive molds and models can be used to process all castable alloys. Thanks to the known material properties, cast components can be directly integrated into production lines.
Customer Story TITAL GmbH
---
In this webinar, TITAL shares their experiences with 3D printed PMMA patterns for investment casting of special alloys such as aluminum and titanium.
Watch Recording
Lightweight, robust, and optimized - 3D printing of aircraft components
Use material only where needed and without having to compromise on component function. By optimizing topology, engineers are already able to sustainably improve the efficiency, durability, and use of resources of components. Additive manufacturing and the geometric freedom it offers are particularly helpful in this regard.
With modern software solutions, computers calculate the load distribution within a component and generate a new, optimized model from the data. The result is 3D printed aerospace components with highly complex geometries and structures. It is often not economically feasible to manufacture these parts using conventional methods such as milling or turning. This is where additive manufacturing for aerospace parts comes into play.
Additive manufacturing has no geometric restrictions, even in aircraft construction. This allows engineers to make the best possible use of design freedom to develop lighter and potentially more powerful components.
Our customers are leaders in the aerospace world and use voxeljet technology to develop next-generation manufacturing solutions. Contact us today to learn more.
More case studies in the aerospace industry
Would you like to learn more about us and 3D printing? Click here for the entire voxeljet solution portfolio.
Learn More