HSS, SLS and MJFin comparison
What are the main differences between selective laser sintering (SLS), HP's Multijet Fusion (MJF) and voxeljet's High Speed Sintering (HSS)? All three 3D printing technologies process polymers. This comprehensive comparison compares the three polymer additive manufacturing processes in detail – from mechanical properties and dimensional accuracy to price differences.
Industrialization
of Core Printing
Learn more
VX1000 HSS:
Next generation
Industrial polymer
3D printing
Learn more
Scandinavia's fastest foundry
Learn more
Industrial 3D Printing Company.
Expert 3D
Printer System
Manufacturers.
voxeljet industrial 3D printing and manufacturing company is a global innovator and technology driver for advanced 3D printing systems and solutions in production environments. Equipped with state-of-the-art binder-jet components and seamlessly integrated into partially or fully automated production environments, our 3D production systems are sustainably shifting the economic parameters and possible applications of additive manufacturing in the industry. We have unique advantages across the entire process chain due to our processes being highly efficient and capable of scales that are unparalleled worldwide.
Additive 3D printing with voxeljet ensures competitive advantages - technically and economically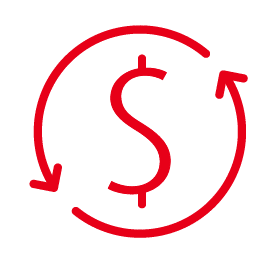 Complex geometries and increasingly varied and smaller batch sizes. Wherever conventional processes reach their economic limits due to cost-intensive mold construction or changeover times, additive 3D printing offer essential economic advantages.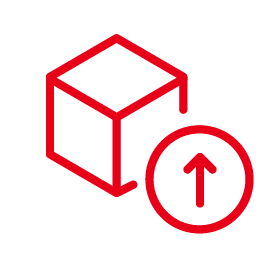 Manufacturing on any scale
voxeljet has the world's largest and most powerful 3D printing systems for large components or large runs of smaller components. We overcome the limitations of traditional 3D printing systems and processes with the ability to part production data of components across the entire voxeljet 3D printer family.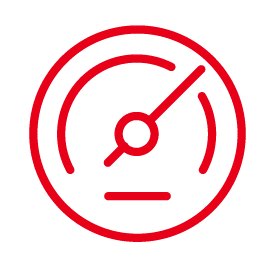 By eliminating mold making, additive 3d printing shorten the manufacturing times of components by up to 75 %. In product development in model and prototype construction and in the production of small and medium-sized series or in the manufacture of components with many variants.
voxeljet 3D printing systemsincrease your productivity
Scalable and adapted to the special requirements in the process chains of various industries. The voxeljet family of products cover the entire range from compact 3D printers to fully automated 3D printing systems. For individual needs in research and development, from small series to industrial-scale series production. Depending on the material, voxeljet 3D printer systems rely on high-performance 3D printing technologies developed specifically for industrial requirements.
Industrial 3D printers
3D printing experts producingparts on demand
voxeljet also offers additive manufacturing worldwide as an on-demand service. From the fast and high-quality production of models and prototypes to the realization of series based on plastic materials – or the production of sand molds for small series in metal casting. In our 3d printing expert centers, we personalize your 3D project according to CAD data set in high quality and at attractive conditions. Economically also interesting for short-term outsourcing of production peaks.
3D Parts On-Demand
With voxeljet working alongside us to supply molds and cores, we will be able to compress lead times even further for our customers, while also setting new records in terms of the size and weight of parts we can cast.
Oliver Johnson, CEOTooling & Equipment International
TEI and voxeljet sign volume contract.
Most complex geometries
Based on the latest technologies and high-quality print heads, voxeljet 3D printing systems are capable of producing even the most complex geometries and contact-free interlinked components with the finest details in a single production step.
Automation on demand
Depending on customer requirements, voxeljet 3D printers can be integrated into production processes as stand-alone systems or as partially or fully automated machines. voxeljet supports the integration process together with process and automation experts from a wide range of industries.
Industrial series production
It's the scale that counts. voxeljet 3D printers are renowned for their efficiency, reliability and attention to detail in prototype construction and small series production. They are unparalleled worldwide when maximum performance, high volumes and/or large construction volumes count.
voxeljet Polymer High Speed Sintering for functional 3D parts
3D polymer printing – state of the art 3d printer manufacturers. voxeljet High Speed Sintering (HSS) is an extremely powerful 3D printing technology developed by voxeljet for the high-performance production of the most precise polymer parts with plastic injection molding of comparable quality and durability. In contrast to conventional processes, sintering is not carried out using complex laser technology, but with pixel accuracy using heat-reactive binders. High Speed Sintering is therefore extremely reliable and robust in application, extremely fast and ensures high output even with large-volume objects. The process enables the use of a wide range of polymers, such as PA12, PP, TPU, PEBA and also EVA.
Learn more
3D Binder Jetting Process
voxeljet Universal Jetting for 3D sand, plastic and ceramic printing
High-performance 3d printer manufacturers with outstanding material freedom. voxeljet Universal Binder Jetting (UBJ) is an extremely powerful 3D printing technology developed by voxeljet for producing high-precision sand, PMMA and ceramic prints. For example, for the industrial production of sand cores for metal casting. In contrast to conventional processes, the binder is processed inline in the machine with pinpoint accuracy. For optimally controlled results with dynamic inline inkjet technology. Technology that can react agilely to the special physical requirements of your components. All 3D printing systems rely on high-quality, specially developed print heads designed for 24/7 operation.
Learn more
VX4000: The world's largest 3D printer for sand
The VX4000 is the largest 3D printing system for sand molds in the world. With a contiguous footprint of 4 x 2 x 1 meters, it is unrivaled in terms of build volume. Despite your high-volume production jobs, the VX4000 ensures consistent build times and impressive precession and part quality.
Learn more
Examples of the industries voxeljet industrial 3D printing company works with
Additive manufacturing will change industrial production in many facets. On the one hand, the highly individualized production of one-of-a-kind products and small and very small batches will once again become efficient and economically interesting. On the other hand, robust, high-performance 3D production systems are penetrating areas that until recently were reserved for traditional manufacturing processes. In the near future, industrial 3d printing companies and the digitalization of value chains, will change industrial production forever.
Foundry
The casting industry is undergoing a transformation. With Binder Jetting 3D printing technology, and the tool-free production of molds and cores for classic metal casting processes, we are opening up new horizons for the foundry industry. With no restrictions on individualization, lightweight construction and demanding or complex geometries. And not to forget with a great potential for cost optimization in the manufacturing process.
Mehr erfahren
Automotive
Electromobility, hybrid drives, resource efficiency, sustainability and digitalization are ushering in a sustainable transformation in the automotive industry. A development that will not only permanently change the car of tomorrow, but also the way it is built. As a pioneer of additive manufacturing, voxeljet offers 3D solutions to drastically reduce flexibility and response time in production. For smart production that can adapt to customer needs in the shortest possible time.
Mehr erfahren
Architecture
Resource efficiency, sustainability and digitalization are ushering in a new way of thinking in the construction industry. voxeljet Additive Manufacturing offers efficient data-driven production techniques that fit seamlessly into the end-to-end digital data chain of the Building Information Model (BIM). From rapid 3D printing of architectural models, to functional models, to the production of large-scale complex concrete formwork.
Mehr erfahren
Art and Design
3D printed design models open up completely new possibilities for designers and artists to perfectly display and present their creative works and design solutions. Ideal to make designs quickly comprehensible and to be able to examine them in detail from every perspective without much effort. Regardless of whether the individual case involves product design, finely detailed architectural models or high-resolution film props.
Mehr erfahren
Aerospace
How new additive 3D manufacturing processes are advancing tomorrow's aircraft design. The aircraft of the future are getting lighter and lighter. At the same time, production efficiency and manufacturing speed are increasingly becoming the focus of aircraft manufacturers and their suppliers. With no restrictions on individualization, lightweight construction and demanding or complex geometries.
Mehr erfahren
Consumer Goods
The 3D printing opens up new opportunities to bring products to market faster. In addition, the process enables the material properties of the generated product or component to be influenced variably in all three dimensions in a targeted manner. This can involve partial changes in the mechanical strength, elasticity, material density in the product. Conventional components can be produced without special tools.
Mehr erfahren
Why work with voxeljet 3D printer manufacturers?
Whether in design, individualization, lightweight construction, bionics or in iterative product evolution, additive manufacturing pushes the limits of what has been possible so far. When these possibilities meet fascinating new ideas, innovative products are created that have the potential to change our world. Together with our customers we are ready to enter this new territory, to shape the future together.
Our voxeljet team is available to answer any specific questions about the innovative uses of 3D printing in your production, maintaining machines autonomously or qualify new materials.  Optimizing production with additive manufacturing technologies is a first priority at voxeljet.
Learn all about the possibilities of how additive manufacturing makes your production even more efficient. Or learn from 3D printing experts about how digitally driven production will change your industry.
Our technicians ensure that your printers are available around the clock and work efficiently. Our telephone service is also available to help you with spontaneous problems.
Material Certification Lab
The interaction between material and machine is our passion. We are ready to break new ground with you and help you test new or specific materials on 3D printers and qualify them for additive manufacturing.
Interested in 3D printing systems?Get the Newsletter!
---
Want to learn more about us and 3D printing? Click here for the entire voxeljet solution portfolio.
Learn More