Career with
voxeljet
Become part of the next
industrial revolution.
Shahbaz
Development-
Engineer
More innovative than
Development Engineer
Learn More
Kathrin
General Counsel
Balance between professional
and private
Learn More
Andreas
Quality Assurance

Quality firmly under control
Learn more
For over 20 years, we have been burning for additive manufacturing and ambitiously pursue the goal of establishing it as a new, industrial production standard. To achieve this goal, we need you!
What unites us is a passion for technology, a family and personal approach, and the vision to offer our future and future generations a solution that opens up new ways of construction. 3D printing can be used to develop more sustainable products, rethink logistics and warehousing concepts, and drive industrial change. We are not only creatively challenging the status quo with our technology, but optimizing existing processes and providing sustainable solutions.
Are you willing to roll up your sleeves and have an impact on how production will be done in the future? Would you like to work independently, take on responsibility and actively shape your working environment?
Then you've come to the right place! No matter whether you are a career changer, a focused niche expert or a lively trainee. We have a heart and a place for everyone. Take a look around. We look forward to receiving your application.
Experienced professionals
We are looking for personalities who want to make a difference and improve the world of 3D printing with creative ideas. You already have professional experience and would like to contribute your know-how and expertise to voxeljet? Qualified managers, specialists and experts who want to work with us on forward-looking visions are always welcome!
Learn More
At voxeljet, you will find a wide range of specialist areas that offer an ideal career start – whether technical, business or administrative. We are happy to accompany you on your entry into the professional world and offer you flexible working models and company social benefits that will help you grow together with us.
Learn More
You love scientific theory and want to apply your knowledge in practice? Then you've come to the right place. We are happy to give you the chance to apply your know-how in a globally oriented and innovation-driven environment – whether as a working student, a bachelor or master thesis, or a classic internship. This is how the career of many voxeljet employees has already begun – and maybe yours too!
Learn More
3D-printed cars, innovative lightweight components and the largest 3D printer in the world: Did you know that voxeljet, as one of the world's leading providers of industrial 3D printing, is working on precisely these topics? With an apprenticeship at voxeljet, you will help shape the future – yours and ours! You can expect varied tasks, a great team and plenty of opportunities for personal development. Sounds exciting?
Learn More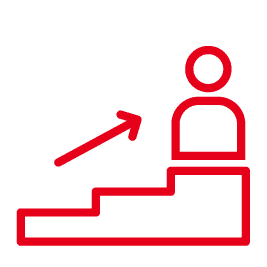 Flexible working time models and mobile working, as well as exciting challenges at all career levels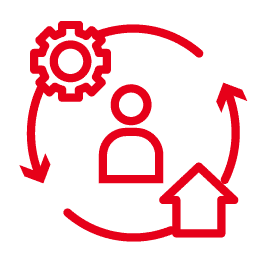 An appreciative and collegial corporate culture and tailored offers for a work-life balance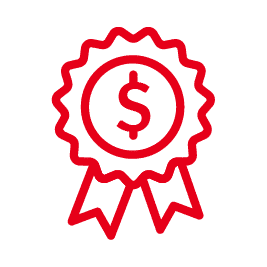 Attractive remuneration and extensive additional benefits (daycare allowance, company pension plan, lunch allowance, ...)
We are characterized by a wide range of positions of different directions and with different levels of experience.
Here you can find all open positions:
You have not been able to find a suitable position? No problem. You are also welcome to send us an unsolicited application.
---
Apply now
What do our employees actually have to say? Find here some personal insights into the working world of voxeljet!
Here you will find answers to the most frequently asked questions about applications and careers.
Learn More
Contact us if you have general career questions or would like to learn more about an advertised position.
Jana HörmannHuman Resources Specialist
In 1999, voxeljet AG was founded by Dr. Ingo Ederer at the Technical University of Munich. Learn more about our history!
Learn More